---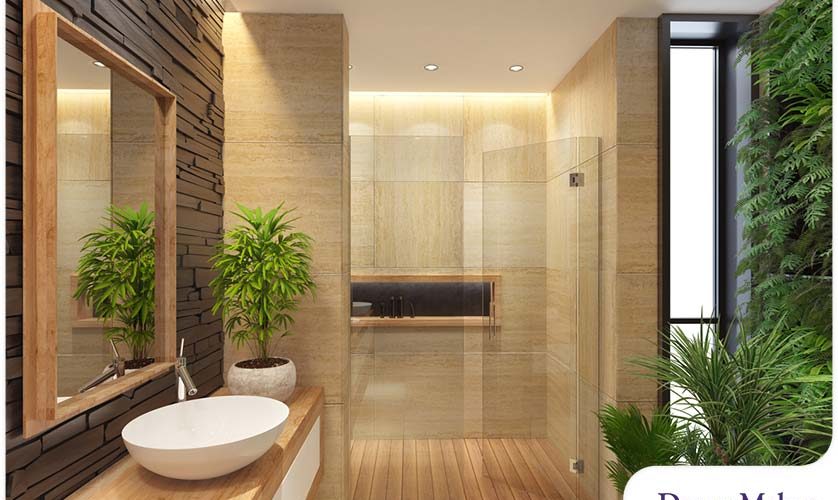 ---
It's easy to feel overwhelmed and stressed in today's fast-paced world. To unwind, many take the day off for a trip to the spa. You don't necessarily have to leave your home to relax. All you need are the right upgrades in your bathroom remodel.
Make every day a spa day using these seven tips.
Remodeling Tips for a Relaxing Bathroom
1. Invest in a Soaking Tub
Spas are known for their luxurious soaking tubs. Investing in one for your bathroom can elevate your bathing experience. This type of tub helps relieve muscle pain, improve blood circulation and alleviate arthritis pain. It can also boost your mood, help with anxiety and even improve your skin.
2. Add a Steam Shower
A steam shower is another feature you want to consider incorporating into your bathroom renovation. Besides helping you relax, it can clear your sinuses and soothe your throat if you have a cold. The steam helps open your pores, which can help with the effectiveness of scrubs, masks and other skincare products.
3. Upgrade Your Lighting
You can create a calming atmosphere in your bathroom with a good lighting design. Soft, warm lighting promotes relaxation and helps you sleep better at night. Dimmers will help you create the perfect ambiance for your space, while a chandelier is ideal for accent and adds a touch of elegance. You can make a statement with ambient lighting around your mirrors and light fixtures in attractive finishes, such as antique brass, brushed nickel and gold.
4. Incorporate Natural Elements
Natural elements like indoor plants, wood and stones can make your bathroom warmer and more welcoming. They can add texture to your space and create the feeling of being out in nature. Moreover, earth tones can help in creating a soothing and inviting environment.
Daily Relaxation Tips
5. Use Essential Oils
Scents are more powerful than you think. They can remind you of past experiences and trigger certain emotions. Essential oils are used in spas not only because they smell great. They can also reduce stress, alleviate headaches and help soothe the body. Adding a few drops of essential oil to your bath or diffuser will help you relax while bathing or showering.
6. Practice Mindfulness
In the bathroom, you can let your guard down and practice mindfulness. While enjoying your bath, you could do deep breathing exercises, meditate or take a few moments to be present and appreciate your surroundings.
7. Create a Relaxing Playlist
Listening to soothing music can help reduce stress and elevate your mood. You can place waterproof speakers in your bathroom. They will allow you to listen to tunes while getting ready in the morning or winding down for the night.
Let's Start a Conversation!
Let DreamMaker Bath & Kitchen of Greenville help you create a bathroom that fits your needs and lifestyle. Our team will work with you in every aspect of your home remodel. Call us at (864) 214-0296 or complete our online form to start a conversation with our design experts. We serve homeowners in Greenville, Greer, Mauldin, Simpsonville, Fountain Inn, Taylors, Travelers Rest, Easley, Piedmont and Spartanburg.