---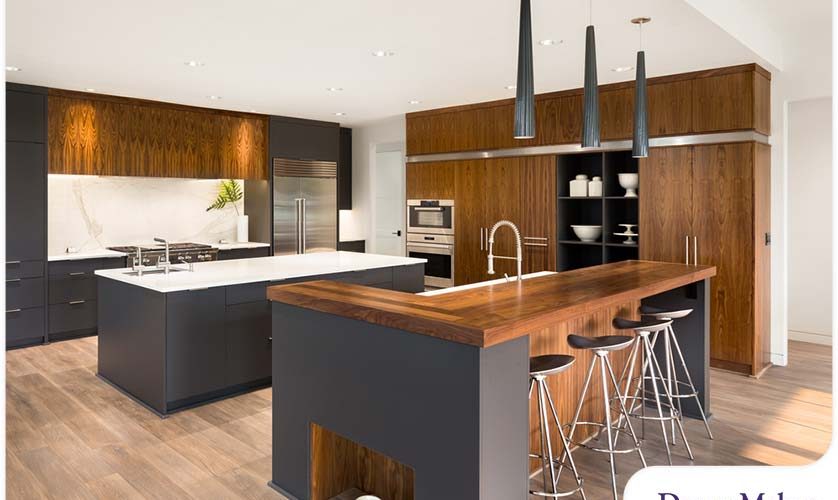 ---
A two-island kitchen is a kitchen remodel design that utilizes two separate food preparation centers. This not only creates more storage and working space but can also enhance the home's overall aesthetic. If you are wondering if installing a two-island kitchen is the right choice for your Greenville, SC, home, this article provides some insight into the advantages and disadvantages of this setup.
Advantages of a Two-Island Kitchen
Here are some reasons why you might want a two-island kitchen for your kitchen renovation.
Increased Storage: When you have two islands, it allows for double the storage of all the essentials and even items that would otherwise take up space in other parts of your kitchen. There's plenty of room to store appliances and additional cookware, making meal prep easier and quicker.
More Seating: With an extended bar or breakfast counter attached to one island, you can use those seats for casual dining or entertaining family and friends who come over to enjoy your delicious cooking creations.
Increased Efficiency: Setting up two food preparation centers allows multiple cooks to work simultaneously without getting in each other's way at single stations.
Drawbacks of a Two-Island Kitchen
Here are some reasons why a two-island kitchen might not be for you.
Higher Costs: A two-island kitchen costs more than a one-island setup because additional countertops, cabinets and other materials are needed.
Complicated Design: Designing a two-island kitchen can be trickier than just adding one island. You want your space to look good but also leave room for movement between islands and the rest of the area. It's best to consult an expert if you are considering this option.
Large Space Required: Depending on how much space you have available in your home, opting for a two-island kitchen could mean sacrificing other parts of your dream design. This design takes up more of the open space, so you may not get to also have extra seating, a bigger sink or something else you were looking forward to.
How to Make a Two-Island Kitchen Work
If you decide a two-island kitchen is the right choice for your home remodel, here are some tips to make it successful:
Consider the size of your space. If at all possible, avoid a large island in a smaller room, as that can make walking and working in cramped quarters uncomfortable.
Choose coordinating design elements for both islands. This will give each one its own distinct feel while still tying everything together, making the design look cohesive from any standpoint.
Utilize shelving options or drawers on either side of the large island. This creates storage without consuming valuable floor space — a small-scale organizing solution!
Ensure all appliances are placed near the appropriate island for easy access. Consider changing out larger items, such as fridges and ovens, that may not fit in tight spaces.
Let's Start a Conversation!
To get the most out of your two-island kitchen investment and ensure everything functions just how you want it to, contact DreamMaker Bath & Kitchen of Greenville in Greenville, SC! We proudly serve Greenville, Greer, Mauldin, Simpsonville, Fountain Inn, Taylors, Travelers Rest, Easley, Piedmont, Spartanburg and surrounding areas. Call us at (864) 214-0296 or send us a message to schedule your appointment.