---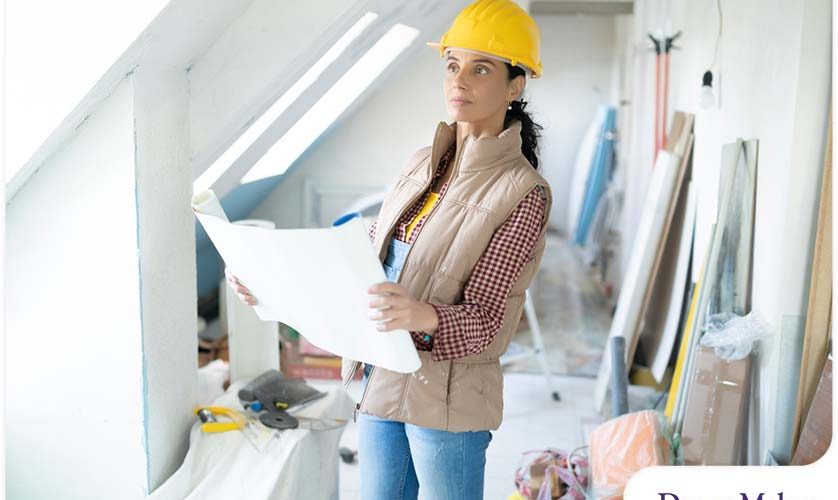 ---
An attic conversion can help maximize your living space and add value to your home. Whether you're looking to add an extra bedroom, office, or playroom, be sure to plan this project carefully to ensure your and your family's safety. DreamMaker Bath & Kitchen of Greenville, a top choice when searching "general contractor near me", shares some dos and don'ts to keep in mind when planning an attic conversation
Dos
Choose a Qualified Contractor
When hiring a contractor for an attic conversion project, always make sure they have experience with these types of projects and have proper licensing. This is especially important when dealing with electrical wiring or structural issues, as this can be dangerous if not done correctly.
Plan Ahead
It helps to have a solid plan before beginning any kind of construction on the attic space. This ensures there won't be any surprises that add to your home remodel cost once work begins. Make sure all measurements are accurate before cutting anything, as mistakes can prove costly later.
Consider Ventilation
As the attic can get hot during the summer months due to a lack of airflow from outside sources, consider adding more ventilation options like fans or air conditioning units. Proper insulation also plays an important role, so keep this in mind when planning a remodeling project with your existing walls and ceilings. This way, you can avoid potential overheating issues during warmer months.
Make Sure the Attic Space Is up to Code
Always double-check local regulations governing residential dwellings within city limits beforehand. This ensures everything stays compliant before starting your project.
Don'ts
Don't Add Too Much Weight
Attic floors are not usually designed specifically for heavy objects such as wooden furniture pieces. It's best practice never to overload these areas unnecessarily since doing so could potentially cause structural damage.
Don't Forget the Insulation
Insulation is essential for attic conversions, as it helps regulate temperature and minimize energy costs. Make sure to add sufficient amounts of high-quality insulation to get the most out of your would-be living space.
Don't Overlook Fire Safety
When wiring electrical components in your attic space, ensure adherence to local building codes and regulations. In other words, make sure smoke detectors are installed and that fire extinguishers are readily available in an emergency.
Don't Forget About Escape Routes
In case a fire breaks out, having an easily accessible escape route can help save lives during emergencies. Make sure there's at least one window or door leading directly outside the attic space so that those inside can quickly get out in case of an emergency.
Let's Get Started
An attic conversion has its benefits, but before beginning any kind of construction, it's crucial to do research so you can keep potential challenges and issues that may come along the way to a minimum. More importantly, work with someone who has experience planning and completing attic conversions so that the work is done safely and up to code.
Turn to the experts at DreamMaker Bath & Kitchen of Greenville for all your home remodeling needs. We can help you plan and execute your project from start to finish, be it an attic conversion or a kitchen upgrade. Count on us to work with you in every stage of the project, from discussing your bathroom quote to applying the finishing touches to your new space.
Call (864) 214-0296, or fill out our contact form for a free consultation! We serve homeowners in Greenville, Greer, Mauldin, Simpsonville, Fountain Inn, Taylors, Travelers Rest, Easley, Piedmont, and Spartanburg.