---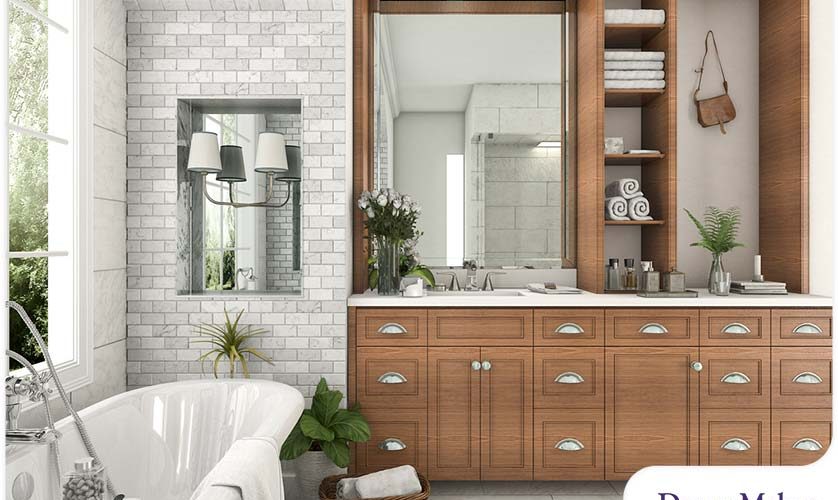 ---
Your bathroom should be a peaceful retreat from the hustle and bustle of life. It should be a place where you can relax, rejuvenate and enjoy some well-deserved "me time." Fortunately, planning a bathroom renovation doesn't have to cost an arm and a leg to make it more tranquil and inviting. All it takes is a few simple steps. Here are five remodeling tips to keep in mind when creating a calming atmosphere in this part of your home.
Tip #1: Declutter and Organize
The first step to creating a serene bathroom is to declutter and organize the area. Start by getting rid of any items you don't need or use, then find ways to store all of your necessities in an organized manner. This will help open up the room and create a more calming atmosphere.
Tip #2: Choose Color and Finishes
The colors and finishes you choose for your bathroom can greatly impact the overall atmosphere. To achieve a tranquil space, opt for soft, neutral tones and natural materials like wood or stone. Choose warm and inviting finishes rather than cold and clinical; this will help create an oasis-like feeling in the room.
Tip #3: Add Soft Textiles
Soft textiles like towels, rugs, and shower curtains are great for creating a cozy atmosphere in the bathroom. Consider colors that complement your chosen color palette and textures that feel luxurious against the skin. This will help add an extra layer of comfort to the space.
Tip #4: Illuminate With Soft Lighting
Good lighting is essential for creating a tranquil bathroom. Choose soft, dimmable lights that create a warm, inviting vibe. Incorporate sconces and wall-mounted fixtures in your bathroom remodel plans; this way, you can cast uniform lighting throughout the room. They'll also help make the space feel more open and airy.
Tip # 5: Utilize Aromatherapy
The power of scent should never be underestimated! Incorporating aromatherapy into your bathroom can help create a calming atmosphere. Try adding essential oils to an oil diffuser or use scented candles; these subtle, natural fragrances will help you relax and unwind after a long day.
Let's Start a Conversation
Creating a tranquil bathroom for your Greenville, SC, home doesn't have to be complicated or expensive. By following these simple tips, you can transform your space into a calm oasis that you can enjoy for years. If you're ready to start planning your dream bathroom or any home remodel, contact DreamMaker Bath & Kitchen of Greenville today. You can reach us at (864) 214-0296 and our team of experts will work with you to create a beautiful and functional space tailored specifically to your needs and budget. You can also fill out our convenient online form to get started! We also serve homeowners in Greer, Mauldin, Simpsonville, Fountain Inn, Taylors, and the surrounding communities.