---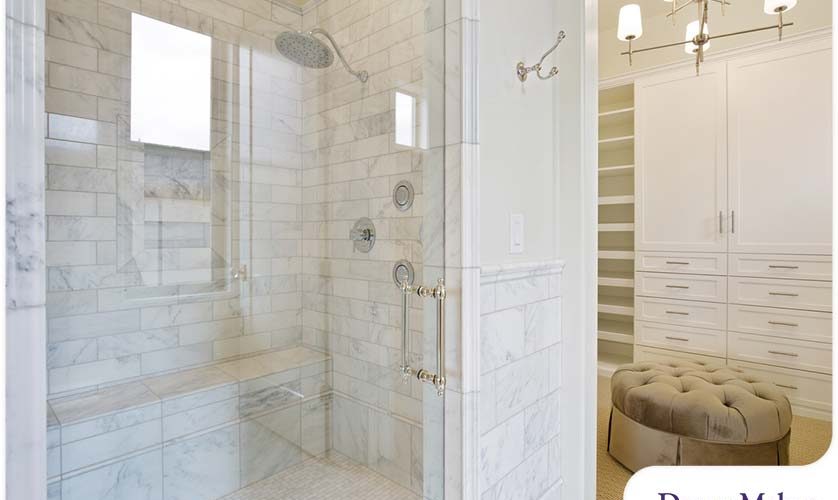 ---
A beautiful bathing area increases the value and comfort offered by your home. One great way to achieve this is to install a curbless shower that saves space, letting you customize your space even further. In this post, DreamMaker Bath & Kitchen of Greenville, a dependable accessible remodeling company, discusses why you should consider installing a curbless shower in your home.
Increased Accessibility
Curbless showers provide better accessibility for anyone with mobility issues. For instance, it eliminates the need to step over a threshold. Anyone can easily enter and exit the shower area safely and conveniently without barriers.
Improved Aesthetics
A curbless shower has a low bathroom cost and always looks contemporary. Its look achieves a sense of openness that is visually pleasing and welcoming. Curbless showers look edgeless and make the floor appear as if it flows seamlessly.
Easier to Clean
Curbless showers make cleaning faster than conventional bathroom designs. Curbs introduce hard-to-reach areas where dirt and grime can grow, making it easier for you to maintain a clean and hygienic environment.
Increased Resale Value
Curbless showers can add value to your property. Your new bathroom is popular among buyers because of its convenience, reliability, and timeless aesthetic. Installing one could make your house more attractive and increase its resale value.
Let's Start a Conversation
At DreamMaker Bath & Kitchen of Greenville, we take pride in our work and strive to provide the highest quality services so that you won't search for "the best bathroom remodeler near me" again. We have years of experience handling accessible remodeling and work with seasoned expert designers and builders on every project. Call us at (864) 214-0296 or fill out this contact form to get a free estimate. We proudly serve homes in Mauldin, Simpsonville, Fountain Inn, Taylors and Travelers Rest.