---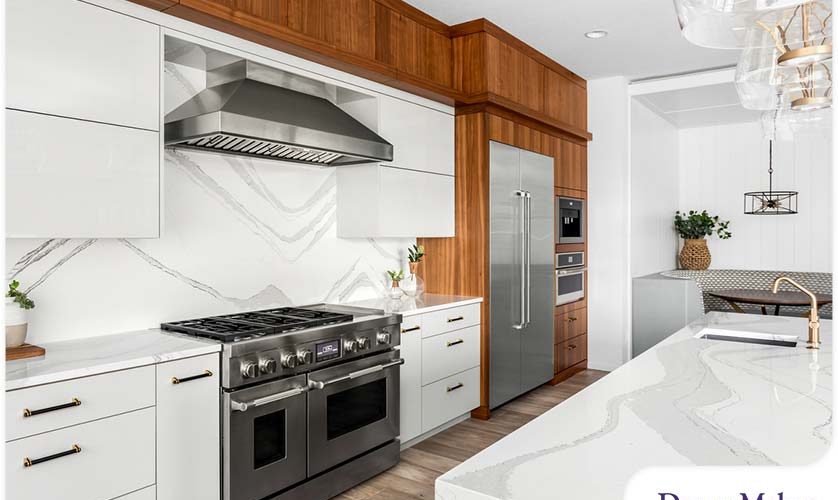 ---
A timeless kitchen never goes out of style and always stays in trend. In this post, DreamMaker Bath & Kitchen of Greenville, a renowned kitchen remodeler in your area, will discuss what makes a kitchen timeless and provide some design tips for creating a classic look in your home. We'll also go over some popular features in many timeless kitchens so you can incorporate them into your space!
Timeless Kitchen Elements
A timeless kitchen has elements that are simple yet classic. It doesn't follow any particular trend or design aesthetic but instead relies on neutral colors, high-quality materials and thoughtful details for its appeal. The overall look should be inviting and comfortable rather than overly trendy or flashy – something that can stand up against changing styles throughout the years while still looking beautiful today.
Features
The most popular features found in many contemporary kitchens include:
Stainless steel appliances.
Open shelving displays where decorative items can easily be stored away when not needed.
Subway tile backslashes combined with marble countertops
Island seating areas perfect for casual dining/entertaining guests.
Modern light fixtures overhead offering ambient illumination throughout the entire space.
Custom cabinets crafted from quality woods that provide plenty of storage solutions without taking up precious floor space.
All these combine to create truly beautiful results! To ensure you realize the timeless kitchen of your dreams, we recommend hiring a reliable kitchen contractor to recommend and implement its design and construction.
Design Tips
When designing a timeless kitchen, focus on ensuring each element works together as part of an overall cohesive look rather than trying to match every detail perfectly.
Choose warm neutrals like white or cream with touches of black as accents – natural wood tones and painted cabinetry will work here, too!
Consider adding texture through backsplashes made from stone tiles or metal finishes on appliances like range hoods. These add visual interest without competing with other elements in the room.
Don't forget about lighting – good task lighting will help create an inviting atmosphere while still being functional enough for everyday use!
Let's Start a Conversation
A local kitchen contractor can offer assistance for homeowners looking to update their kitchens into something more modern yet still maintain their elegance through various components mentioned above. From helping you design your dream kitchen and selecting high-quality materials for its construction to installation and maintenance services, DreamMaker Bath & Kitchen of Greenville covers it all so that you don't have to worry about anything else. You won't ever have to search for "best general contractor near me" ever again.
Our team of experienced kitchen remodelers can help you design and build the kitchen of your dreams. Call us today at (864) 214-0296 or fill out this contact form to get an estimate. We also serve Mauldin, Simpsonville, Fountain Inn, Taylors and Travelers Rest.