---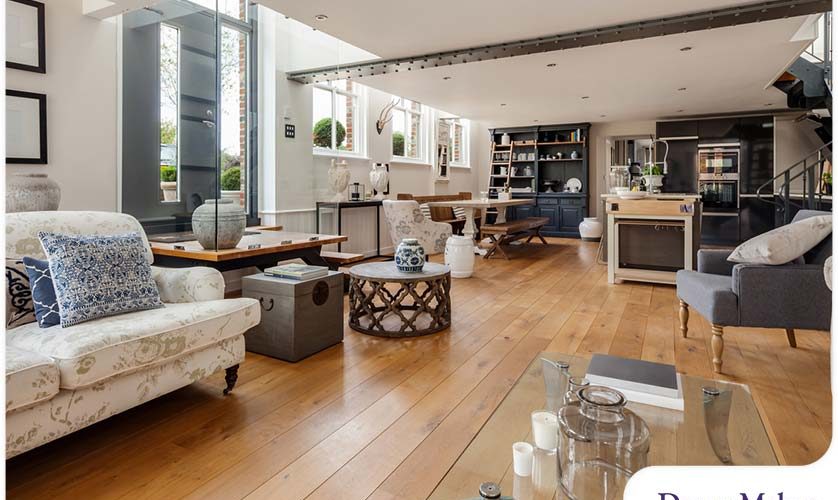 ---
As the New Year approaches, many homeowners are looking ahead to the latest trends in home remodel designs. Whether you're considering a kitchen upgrade or a complete renovation, these upcoming trends will be essential for creating an inviting space that reflects your style and is sure to last for years. Let's look at some of the top home remodeling trends that will dominate in 2023.
Sustainable Materials
Using sustainable materials is becoming increasingly popular as homeowners strive to create eco-friendly spaces. Materials like bamboo, cork and recycled wood are all great options for achieving a stylish yet sustainable space.
Smart Technology
Smart technology is quickly becoming a must-have for many homeowners. From automated thermostats to voice-controlled lighting, smart technology can make your home more energy efficient and increase its overall convenience. That said, we recommend asking a reliable interior remodeling contractor for smart technology recommendations.
Open Floor Plans
Open floor plans are also a trend that's here to stay. Interior remodeling trends promote the removal of walls and barriers, with open floor plans creating an airy and inviting atmosphere while allowing for more natural light.
Outdoor Living
Outdoor living is also becoming increasingly popular among homeowners. Whether it's a patio, outdoor kitchen or deck, the space beyond your rooms can be the perfect place to entertain guests or relax with family and friends.
Customized Designs
Customized designs are also becoming popular as homeowners strive to create unique spaces expressing their personality. From custom cabinetry and built-ins to specialty fixtures, specialty work can make a space feel truly special.
Benefits of Home Remodeling Trends
Home remodeling trends can offer many benefits to homeowners. From increasing the value of your home to creating a more energy-efficient and inviting space, these trends can help you create a space that reflects your style while also adding functionality. Next year's trends will likely focus on eco-friendly materials, smart technology and customized designs. Additionally, outdoor living and open floor plans are becoming increasingly popular among homeowners.
When it comes to home remodeling, it's important to consider the expertise of a professional general contractor. A qualified and experienced home remodeler can help you design a space that meets your needs while staying within budget. From start to finish, they can ensure that your project is completed with the highest quality and craftsmanship.
Let's Start a Conversation
Looking for an excellent general contracting team? Turn to DreamMaker Bath & Kitchen of Greenville, one of the best in your area. We also serve Greer, Mauldin, Simpsonville, Fountain Inn, Taylors, Travelers Rest, Easley, Piedmont and Spartanburg. Our team of professional designers and remodelers can realize the kitchen, bath and home remodel of your dreams. Call us today at (864) 214-0296 or fill out this contact form to schedule a consultation.