---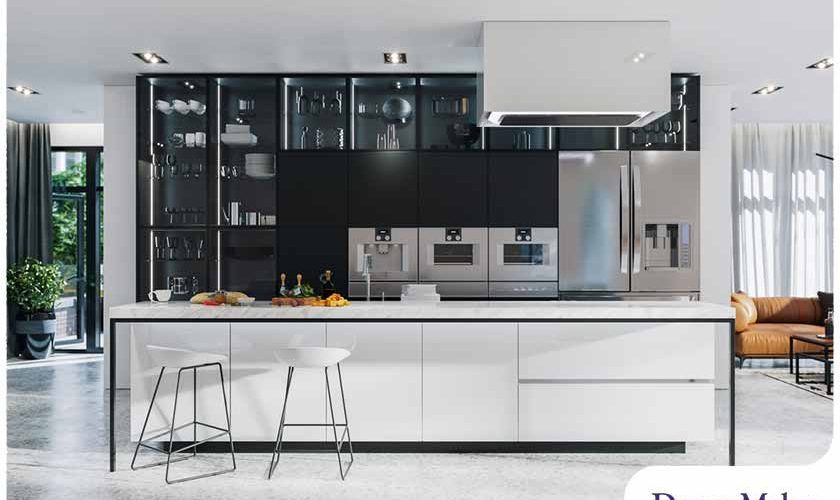 ---
Tackling a kitchen remodeling project often involves prioritizing a variety of practical details, such as choosing the right layout or getting a good kitchen quote. Thus, it's easy to overlook the importance of character. Adding it into the mix helps increase the visual appeal of the space and allows you to show off your style. This way, you make your kitchen uniquely you.
If you're unsure how to create a kitchen with character, let DreamMaker Bath & Kitchen of Greenville provide you with a simple guide.
Introduce Big Impact Pieces
Certain elements can effortlessly bring a sense of character and transform the overall atmosphere of your kitchen. Consider incorporating freestanding furniture such as islands, pantry units, and dressers into the space. If you choose to have a kitchen island in the center of the room, don't be afraid to paint it in a bold, vibrant color to make it stand out.
Get Creative With Your Backsplash
Upgrading your current backsplash with a new one is also a great way to add character to your kitchen without turning the whole space upside down. This particular element allows you to get creative, especially if you only want one area to add character. Installing patterned tiles that feature complementary colors is worth considering. This draws attention and helps add color to the room.
Update Your Cabinet Hardware
Another way to design a character kitchen is by updating your cabinet hardware. Instead of installing kitchen cabinets with pulls and knobs, try other designs such as leather straps or brass pulls. Be sure to choose a design that goes with the rest of your kitchen. If you're unsure what to choose for your kitchen cabinets, our team of pros is more than happy to help you decide. Visit our website to get your kitchen estimate.
Consider Open Shelving
Although cabinets are practical for hiding away clutter, you can add character to your kitchen by introducing open shelves. These allow you to show off your beautiful dishes and display decor. To maximize open shelving, choose attractive items to display like storage jars and unique bowls and cups. Make sure to keep the surfaces neat as well.
Add a Vintage Feel
Although vintage pieces may seem like a traditional choice, they can do wonders in your kitchen when you pair them with contemporary elements. These unusual elements don't necessarily look out of place, but instead, they catch the attention of anyone coming inside your kitchen and give the whole room a different look. Consider adding vintage cabinets and pairing them with modern furniture.
Let's Start a Conversation!
At DreamMaker Bath & Kitchen of Greenville, we provide streamlined kitchen remodeling services to bring your dream character kitchen to life. With our qualified kitchen experts, you don't have to search online for a "kitchen remodeler near me." To schedule a consultation, call us at (864) 214-0296, or fill out our contact form. We are dedicated to serving homeowners in Greenville, Greer, Mauldin, Simpsonville, Fountain Inn, Taylors, Travelers Rest, Easley, Piedmont, and Spartanburg.