---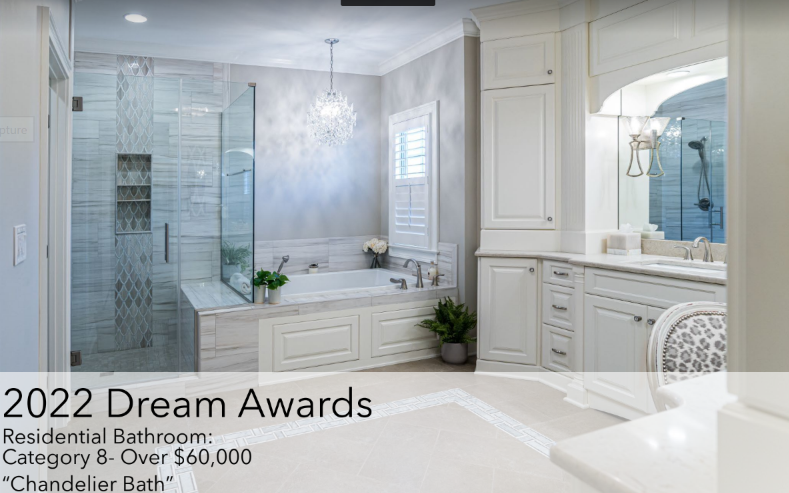 ---
This large, upscale bathroom was beautifully transformed with custom cabinetry, extravagant tile selections, and striking fixtures. Without changing the floor plan drastically, we were able to increase storage space and functionality.
Goals:
• To create a bath and shower space that suits the client's high-end taste
• To design a dressing space that matches the client's daily routine and specific storage needs
• To upgrade finishes, lighting fixtures, and molding to the level of the rest of the home
Challenges:
• To wrap an enlarged dressing area around multiple angled corners
• To design a floor tile layout that not only would break up the large open space in the center of the room but also complement the tray ceiling element above
The result: 
The mix of different tile pattern scales and sizes creates interest throughout the tub and shower area. This gives an updated look to the existing footprint.
A vertical niche provides plenty of space for storage as well with the inclusion of two shelves to keep clutter off the shower bench.
The rounded tub was replaced with a rectangular tub for a more modern look.
A wooden tub skirt allows access and follows the traditional style of the cabinetry.
Samples