---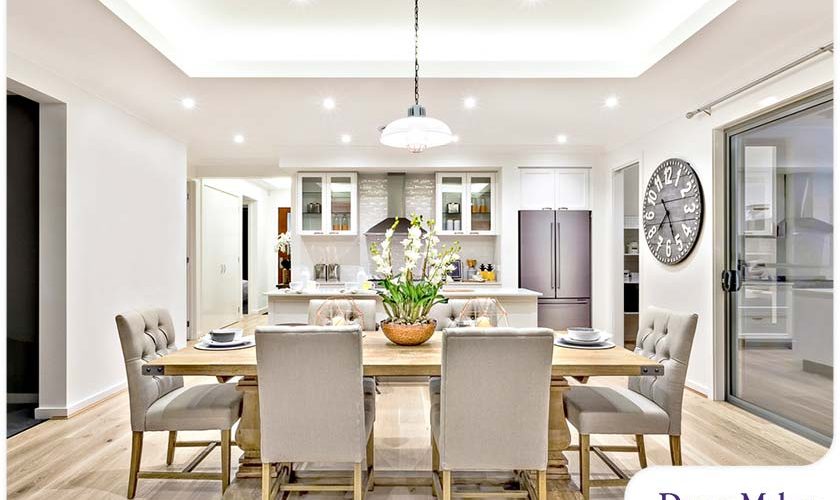 ---
Dining rooms of the past were venues for gatherings, special events, and occasions. For a long time, people viewed it as old-fashioned. Instead of having a separate dining room, homeowners chose to dine in islands or breakfast nooks. Today, dining rooms are no longer seen as outdated, and many homeowners are creating dedicated spaces for sharing meals with family and friends.
A local home renovator explains why dining rooms are making a comeback.
The Return of Dining Rooms
Dining rooms are going back in style. However, they have been reconstructed, meaning they are no longer the formal spaces you were used to.
Over the last few years, people have started to appreciate the value of small things, such as eating together with family. They have realized that it's the small everyday experiences that matter the most. Every meal time could be a special event as long as shared with loved ones.
The increased need for maximizing the living space is another reason dining rooms are making a comeback. You can make the most of every square inch of your humble abode with the assistance of a skilled home remodeler. At DreamMaker Bath & Kitchen of Greenville, we are passionate about helping you design and create functional and appealing spaces.
What Makes Today's Dining Room Different?
Multi-Purpose Space
Today's dining room serves more than one purpose. Aside from serving meals in this space, parents use it to do activities with their children. It has become a place for enjoying arts and crafts, homework, and playing board games. Some people who work from home even do their job at the dining table. For a lounge-like feel, consider getting chic swivel chairs.
Smaller and More Practical
Unlike in the past, modern dining rooms don't consume as much space. It's mainly because today's families are smaller. Before, children didn't usually dine with adults, especially on formal occasions. But today, families share meals, resulting in this change.
Used for Everyday Mealtimes
Formal dining rooms of the past were so rarely used that they were usually dusty. It's no longer the case with today's dining room. Families eat more often together as they understand the importance of shared meals. Eating together allows parents to socialize and maintain a connection with their children.
Start a Conversation With Us!
Are you looking for a dependable home remodeler near me to help you create the perfect dining room? At DreamMaker Bath & Kitchen of Greenville, you can rely on our experienced team for your interior remodeling needs. Call us at (864) 214-0296 or fill out our contact form to reach our experts. We work with homeowners in Greenville, Greer, Mauldin, Simpsonville, Fountain Inn, Spartanburg, and the surrounding areas.