---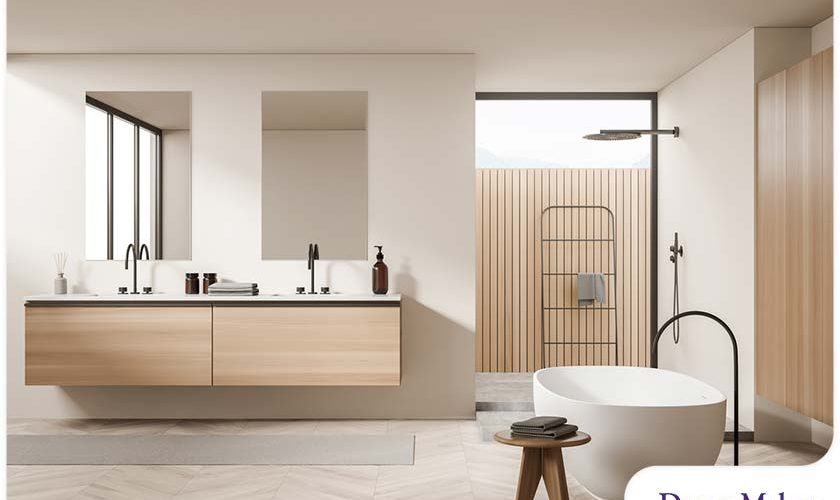 ---
When the need for a bathroom remodel arises, many homeowners choose to create a wet room. This type of bathroom reduces the likelihood of water damage. However, plan it carefully to ensure good drainage and proper waterproofing. Aging individuals and people with mobility issues would especially benefit from this space.
Read on to discover what wet rooms are and why they are growing in popularity.
What Are Wet Rooms?
A wet room is made to withstand excessive exposure to water. It is a space where no structures separate the shower from the rest of the room. Water is usually channeled to a flush drain found in the shower area.
Since a wet room eliminates the need for stepping over a tub or shower, it is a safer option for seniors and physically challenged individuals. If you are interested in including it in your bathroom renovation, it's best to skip adding a shower enclosure. Instead, you can get a glass screen to contain the water and add privacy.
What's to Love About Them?
Maximize Your Bathroom
Consider a wet room if you have a small bathroom. It is also great for individuals who wish to remove their tub. Installing a shower in place of the bathtub can make your bathroom look more spacious. You can further open up your space by skipping a shower enclosure.
Worry Less About Maintenance
No one wants a bathroom that requires frequent cleaning. It should be the least of your concerns with a wet room, which doesn't have plenty of corners where mold and mildew can grow. Just be sure to use the appropriate cleaner to avoid damage to bathroom surfaces.
Improve the Safety of Your Space
A wet room is a safer space for every member of your family. It will benefit seniors and wheelchair or walker users. Accessing a shower is more effortless since a shower tray isn't necessary.
Increase Your Property's Value
Bathrooms are constantly exposed to moisture, making them prone to water-related issues. Adding waterproofing reduces the likelihood of water damage occurring in a wet room. Are you thinking about selling your property in the future? If so, this added protection against moisture buildup can attract more prospective buyers.
More Design Options
The lack of partitions in a wet room can give your bathroom a more spa-like look and feel. You can design yours to be chic and elegant. Don't be afraid to mix and match different materials like stone, concrete, and wood to elevate your space.
Start a Conversation With Us!
Working with a dependable contractor can help you make the most of your home remodel. DreamMaker Bath & Kitchen of Greenville strives to provide you with an easy and stress-free remodeling experience. Call us at (864) 214-0296 or fill out our contact form to reach our experts. We work with homeowners in Greenville, Greer, Mauldin, Simpsonville, Fountain Inn, and other nearby areas.