---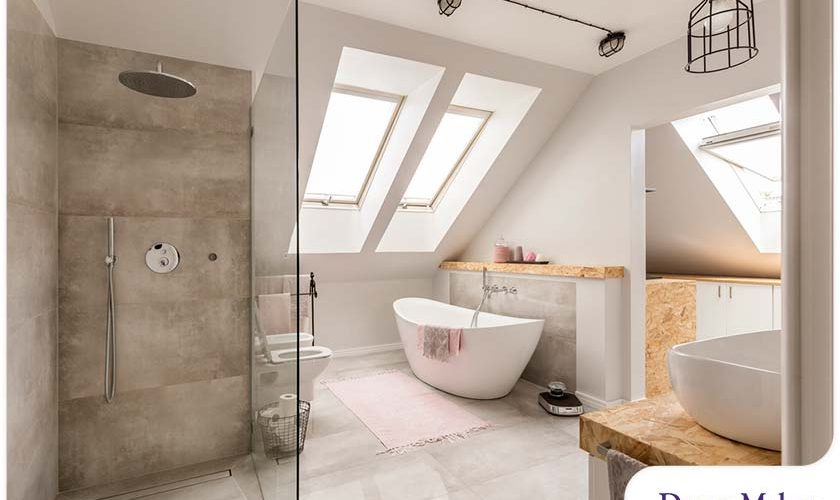 ---
Wet rooms are popular for their accessibility, functionality, and versatility. These spaces are also appealing and easy to clean. You should consider having one in your home if you have aging or physically challenged family members. If you are thinking about selling your property in the future, you could also benefit from a wet room.
Before you start your project, look for a contractor and obtain a bathroom estimate, consider these essential factors.
Good Ventilation
Moisture and humidity are common challenges in bathrooms or wet rooms, making sufficient ventilation crucial. It pays to invest in quality exhaust fans and get more windows if possible. Windows will help eliminate excess moisture from the room and illuminate it during the day.
Be careful not to have the fans vent up or out to the side. The fan's exterior vent must be lower than the interior fan intake.
Efficient Drainage
You need to know the kind of floor you have when designing a wet room. Depending on which floor, the level might need to be raised or sunken. A gradual slope is necessary since a wet room doesn't have a separate shower tray. Do your best to achieve a ratio of around 1:4 to prevent pooling water on the floor, which could increase the risk of slipping accidents.
The shower drain can be below floor level if you have a suspended timber floor, like floorboards. If you have a concrete floor, it's necessary to build a suspended floor from timber joists. It means you will have a slightly lower ceiling.
Shower Tray
Your shower area's location depends on the shower tray. As a rule of thumb, don't place it in front of a window or close to a door. Make sure there is sufficient space to move around it. The position of your shower is important since it is usually the wet room's main attraction.
An experienced contractor can determine the ideal placement for the shower tray. They will give details on the sizes and dimensions ideal for your space. You can also count on them to provide you with a bathroom quote.
Flooring Material
Two of the most preferred flooring options for wet rooms are vinyl and tile. You can get tiles in various styles, shapes, colors, and sizes. However, they need grouting and more frequent cleaning. You must also select tiling with a matte finish or slip-resistant texture. Many homeowners love vinyl flooring for their wet rooms because it is more slip-resistant and easier to clean.
Start a Conversation With Our Design Professionals!
If you are looking for a reputable bathroom remodeler near me to execute your plans and vision, choose DreamMaker Bath & Kitchen of Greenville. Our experienced team is more than ready to handle your interior remodeling projects. Call us at (864) 214-0296 or fill out our contact form to reach our experts. We work with homeowners in Greenville, Taylors, Travelers Rest, Easley, Piedmont, and other nearby communities.