---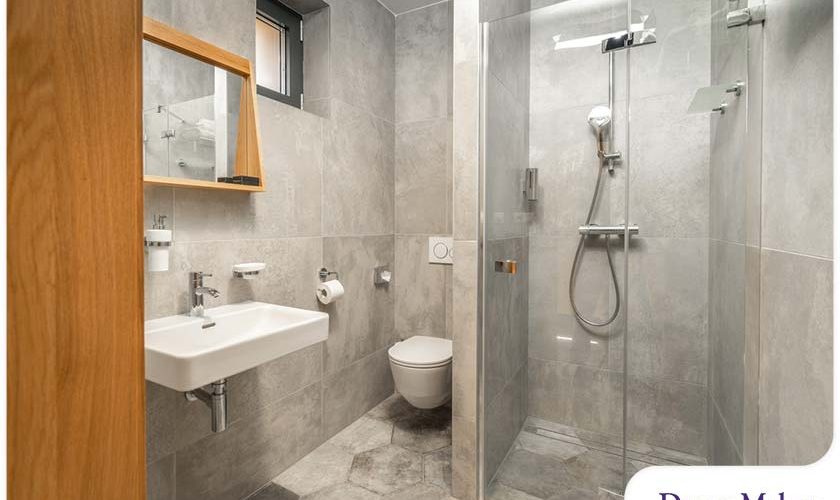 ---
We get it – waking up to a long queue for the bathroom tends to get old fast. If you have the time, budget, and space for an upgrade, you should consider adding an extra bathroom to your home. This project offers many excellent advantages, but before getting that bathroom quote from your local remodeler, cover a few important bases. DreamMaker Bath & Kitchen of Greenville, the leading home renovation contractor in the area, share some of them here:
1. Choose the best location.
First things first – you'll need to find a good spot for your extra bathroom. Many experts would tell you that you can fit a second or even third bathroom in your home without adding too much square footage. A full bathroom with a tub may require a space of at least 5 feet by 8 feet, while a half-bath only needs about 3 feet by 6 feet of space. Of course, the exact measurements for your bath addition will still depend on your home size and specific needs.
You'll need to get a detailed and accurate bathroom estimate from a premier home remodeler like DreamMaker Bath & Kitchen of Greenville. Discuss your wants and needs with our skilled team of designers and we'll draw up a plan for your addition that can perfectly meet them. Not only that, but we'll also help you decide on the most ideal spot for your extra bathroom. Based on your discussion with our team, we may:
Carve a space in your bedroom if you want your luxury master bath.
Convert an existing closet space into a powder room so there are no long queues for the toilet or shower each morning.
Turn some unused square feet of the hallway into a small bathroom.
2. Consider your budget.
The overall costs of your project will depend on the type of bath addition you're having built. A full bathroom, of course, will cost more than a half-bath. Other factors, such as the quality of materials, storage, lighting, and accessibility features, are also taken into account and may add to your project costs. Still, the benefits of a bath addition more than makeup for these initial expenses. An extra bathroom, after all, can significantly improve your comfort and privacy, while easily accommodating additional family members and overnight guests.
3. Decide Whether to DIY or Go Pro.
A bathroom addition is a huge undertaking. The project is far more intensive than a traditional bathroom remodel. It's not something an untrained homeowner should take on, which is why you should skip the DIY and work with a remodeling professional instead. As a full-service company, DreamMaker Bath & Kitchen of Greenville can help you with this. We have the skills and expertise to handle this type of project. Combining top-tier products, superior workmanship, and customer-focused service, we'll make sure your experience with us is both positive and rewarding.
Give Us a Call Today
The only "trusted bathroom remodeler near me" you'll ever need for your bath addition is DreamMaker Bath & Kitchen of Greenville. With our professional team and innovative design solutions, we'll reduce the stress involved with your bathroom upgrade. Start a conversation by calling us at (864) 214-0296 or filling out this contact form. Our design center serves the Greenville, Greer, Mauldin, Simpsonville, and Fountain Inn, SC areas. If you'd like to see what we're offering firsthand, we're open Monday through Friday.