---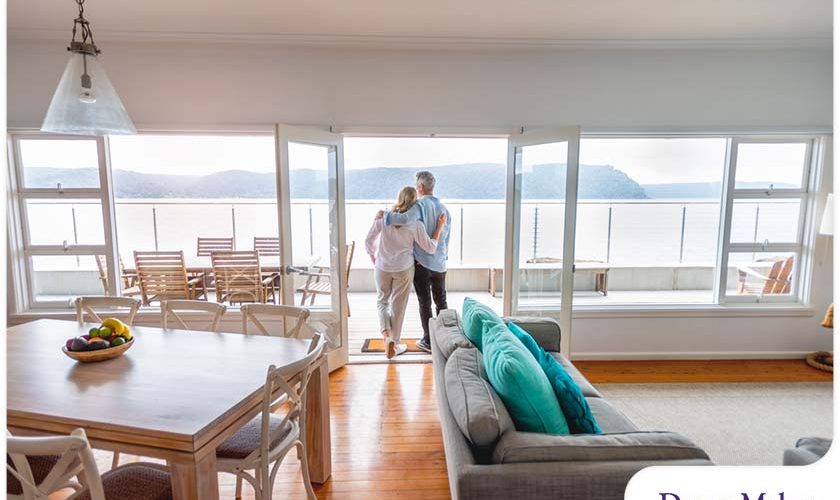 ---
According to a survey by the AARP, about 90% of American seniors prefer to live at home for as long as possible. You can't blame them – aging in place remains the better choice, hands down. It offers several excellent advantages that benefit both elderly adults and their families. The premier expert in accessible remodeling, DreamMaker Bath & Kitchen of Greenville, shares what makes aging in place important.
Maintains a Greater Degree of Independence
Aging in place refers to the concept of older adults remaining in their homes and communities as they age. The U.S. Centers for Disease Control and Prevention defines it as "the ability to live in one's own home and community safely, independently, and comfortably, regardless of age, income, or ability level." And that's exactly what you'll enjoy if you age in place: you get to experience life on your terms in a home that you've made yours, a place that adapts and ages along with you. With greater control over your daily life comes a higher level of happiness and personal satisfaction.
Keeps a Strong Bond with Family and Friends
The home is considered the most important place in a person's life. Every memory, both good and bad, is tied to this one place, providing a sense of comfort and familiarity. Home is where the heart is, and when that is taken away, well, it doesn't bear much thinking about. But here's the good news: if you age in place, you can easily stay close to family and friends. You get to remain a huge and important part of their lives like they do in yours. Aging in place has greater emotional value, and for many seniors, that's ultimately more important.
Offers a Safer and Healthier Environment
You get to spend all seasons of your life in your forever home if you age in place. The increased comfort and independence this provides helps lower stress and anxiety levels, and even combat depression. As you probably already know, experiencing increased stress and discomfort can weaken physical and cognitive health. But with aging in place, you can avoid that and enjoy a higher quality of life. Of course, the years can make common tasks a bit more challenging than before, but you can mitigate that through features that make your home safer and more accessible. And that starts with a bath or kitchen quote from DreamMaker Bath & Kitchen of Greenville.
As the leading expert in accessible remodeling, we can help you create safe and independent living spaces that take your lifestyle and specific preferences into consideration. Our universal kitchens and bathrooms can accommodate people of all ages and abilities. The features we offer: from grab bars, lift systems, and roll-out shelving, to zero-barrier showers, no-slip flooring, and walk-in tubs, are all integrated seamlessly and beautifully into your home design. This means you won't have to sacrifice comfort and style to keep your home safe and accessible as you age in place.
Make Us Your Number One Choice
For homeowners in Greenville, Greer, Mauldin, Simpsonville, and Fountain Inn, SC, DreamMaker Bath & Kitchen of Greenville remains the top "home remodeler near me". And with good reason-we always tailor our innovative and stylish design solutions to the individual needs of our clients, allowing for results that are both visually appealing and practical. Get started on your accessible remodeling by calling (864) 214-0296 or filling out this contact form. We'd love to hear from you!