---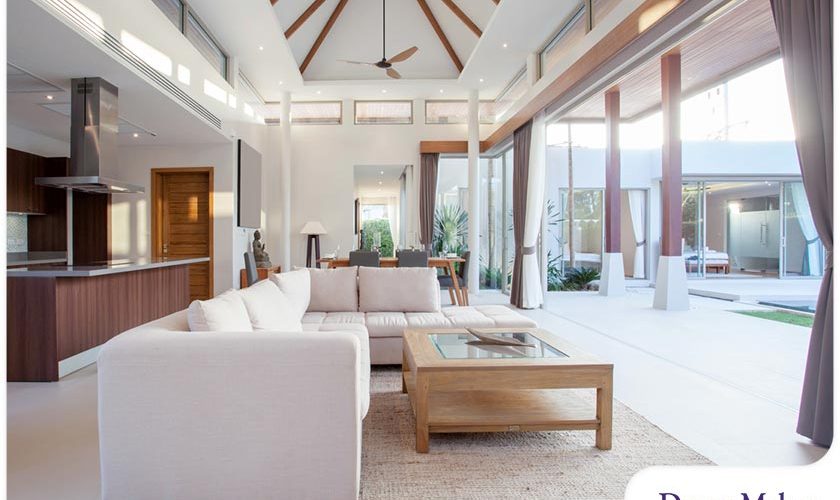 ---
Due to the rising housing and healthcare costs, many families have made the choice to live under the same roof. In fact, according to data from the 2016 American Community Survey, 20% of the U.S. population are living in multi-generational homes — households that include two or more adult generations.
When designing a home that houses multiple generations, it's important to think about three things: accessibility, independence and privacy. For a safer and more comfortable multi-generational living space, DreamMaker Bath & Kitchen of Greenville has some home design solutions.
Opt for Accessibility Features
If you're planning a multigenerational home, you may want to consider an accessible remodeling project, especially if your household includes elderly family members. Even if senior loved ones can still get around easily, their mobility may be reduced in the future. For this reason, you may want to create spaces that are wheelchair-accessible and easy to navigate now.
In an accessible home, prioritize the bathroom spaces. Doorways should be wider than 40 inches to allow enough space for a wheelchair user to enter and exit easily. Consider adding grab bars to the bathroom walls near the tub and toilet, and replacing a traditional tub with a walk-in shower to reduce slip-and-fall risk.
Invest in Multiple Living Spaces
An accessory dwelling unit (or ADU) is an additional residence that is built on the same lot as a primary residence. ADUs make multigenerational living easier. Since most ADUs have only one floor, stairs won't be a problem. Older family members can have their own space while being just feet away if they need assistance.
To maximize living space, many families convert their garages into hangout spaces for kids and teens. By doing so, kids have their own space and don't disrupt adults with noise. Having multiple living spaces helps lower the tension level and protect privacy. If you're interested in adding extra living space, get in touch with us for a home remodel estimate.
Incorporate Lots of Light
As adults age, they lose their ability to see clearly. While adding lamps and light fixtures can help, you should also add strips of LED lights with adhesive backing in places where you need brightness to ensure safety. If you want to eliminate the use of wiring, try installing smart bulbs that respond to voice commands. Smart lights let you adjust the light intensity to your liking.
Let's Start a Conversation!
Still searching "kitchen and bathroom remodeler near me" online? DreamMaker Bath & Kitchen of Greenville can provide you with the best home remodeling experience possible. Call us today at (864) 214-0296 or fill out our contact form to schedule a webinar or design center visit. We proudly serve homeowners in Greenville, Greer, Mauldin, Simpsonville, Fountain Inn, Taylors, Travelers Rest, Easley, Piedmont and Spartanburg.