---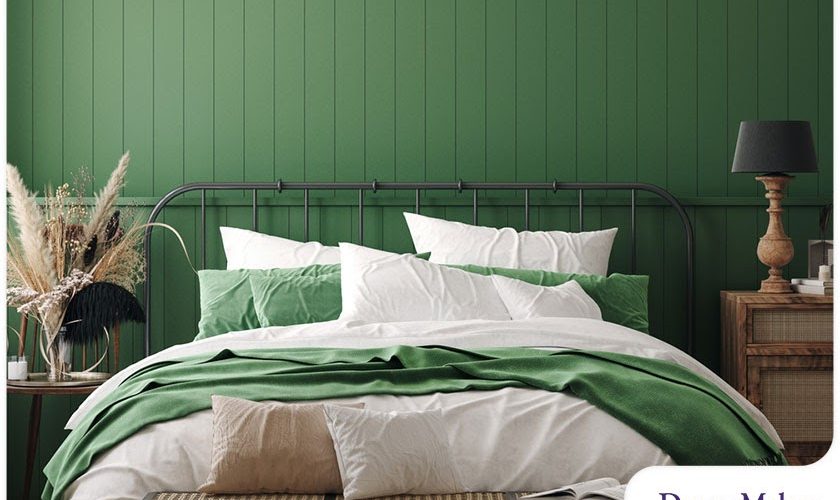 ---
One of the most exciting things about the start of a new year is finding out which interior paint color trends are going to be hot. And while last year brought us some exceptional color choices, 2022 is set to give us an even better selection. This year is all about calming natural palettes. DreamMaker Bath & Kitchen of Greenville, a trusted home remodel company in the area, expounds on some of the biggest interior paint color trends you'll see this year.
What's Trending
Soft Blues
Deep blues have always been an excellent choice for an interior palette. But this year, they'll be stepping back and giving way to shades that are less about making a bold statement and more about soothing the mind. Aleutian, a pretty blue-gray that brings to mind a cloudy day by the oceanside, is a prime example. Its gentle hue can give your living room or bedroom a pleasant and relaxing vibe. But if you want something a bit more vivid, go for sky blue. Its tone serves a dual purpose: light enough to evoke a sense of calm but deep enough to inspire productivity. For this reason, sky blue is often used in craft rooms and home offices.
Vibrant Greens
You can't go wrong with green – it allows you to bring the outdoors into your home without the bugs and humidity. Almost any shade of green is popular this year, from subtle green tea and graceful olive to zesty guacamole and verdant forest green. These shades are also easy to pair with other colors, helping you turn any room into a fresh retreat. If you're in doubt about green's popularity this year, Houzz just revealed that the search for green cabinets is up by 829% in recent months. And if you're still new to color palettes and unsure which colors work best with green, consult a premier interior remodeling company like DreamMaker Bath & Kitchen of Greenville.
Soothing Grays
While gray is often used to describe something gloomy or dull, it is anything but when incorporated into a living space. Many have come to appreciate this gentle and calming hue, which is why it's included in most lists of 2022's biggest color trends. Whether used in transitional spaces or not, soothing grays can enhance the room to best effect, especially when paired with other light neutrals like beige, taupe and white.
Let's Start a Conversation!
DreamMaker Bath & Kitchen of Greenville is your go-to company for the highest quality home renovation services. With our experienced design team, we can help you integrate these trendy palettes into your home and make the start of your new year more colorful. Call us now at (864) 214-0296 or fill out this convenient online form to schedule a design consultation. You may also visit our design center, which is open Monday through Friday. We proudly serve homeowners in and around Greenville, Maudlin, Simpsonville, Fountain Inn and Taylors.