---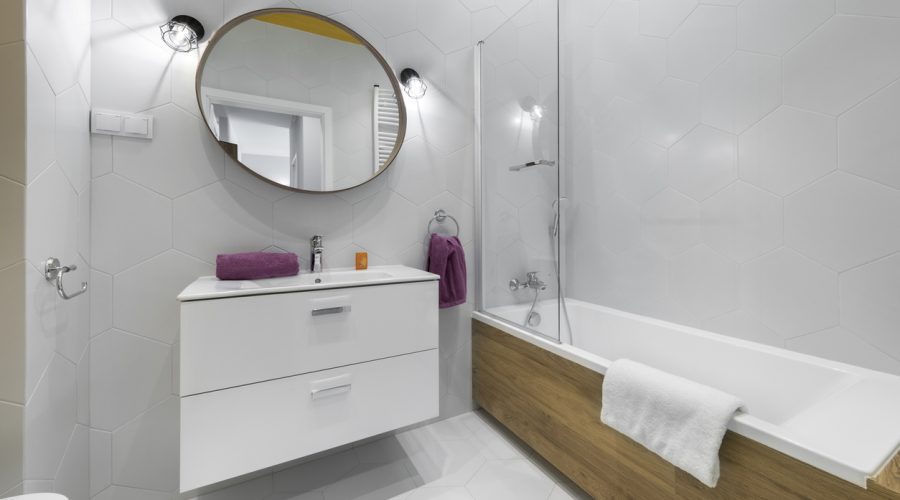 ---
Where exactly do you start with your bathroom remodel? First, by getting a bathroom quote from your choice of contractor. This is a necessary part of the remodeling process, allowing you to get a clearer and more accurate picture of the scope and costs of a project. Compared to a remodeling estimate (which is generally a rough idea of how much a contractor thinks the project will cost), a quote can become a contract once signed.
That's because a quote is very detailed and has all aspects of the bathroom remodel covered. But getting quotes is just the beginning. You'll need to assess them to better understand your budget. A trusted home remodeling company in the area, DreamMaker Bath & Kitchen of Greenville, explains how to do it.
Check how detailed the bathroom quote is. Short and sweet doesn't cut it for a bathroom remodel quote. It should be thorough and even lengthy (depending on the size and intricacy of the project). A good quote should cover every aspect of the remodel, from material and installation expenses to start and completion dates. It should also include factors such as permits and labor rates, plus removal and disposal of debris. All of these will influence the bathroom cost. Make sure to look them over carefully and if you spot a charge that seems vague or out of place, ask your contractor for clarification.
Make sure the figures are presented clearly. As you go about evaluating and comparing bathroom remodel quotes, take the time to check how the numbers are presented. A good quote will have all the information lined up and be easy to understand. If the one you have isn't itemized properly, you should talk to your contractor and ask for a revision before signing a contract.
How DreamMaker Prepares Remodeling Quotes
Providing an accurate and detailed quote is part of our Safe Remodeling Process. We'll start by meeting with you at a convenient time to listen carefully and discuss your goals. Show us photos of your existing space, plus design inspirations, so we can create a plan that allows us to effectively integrate the features you want into your updated bathroom. This will be followed by a thorough survey of your space, which will provide us with the information we need to prepare a more precise and comprehensive quote. Once it's ready, we'll set up a design review with you.
Let's Start a Conversation!
The "bathroom remodeler near me" you're looking for is DreamMaker Bath & Kitchen of Greenville! From comprehensive bathroom quotes to high-quality remodeling solutions, we have you covered. Call us at (864) 214-0296 to set up a virtual meetup. You may also fill out this contact form and we'll get right back to you. Would you rather visit our design center? It's open on weekdays. We proudly serve the Greenville, Greer, Mauldin, Simpsonville, Fountain Inn, Easley and Taylors communities.