---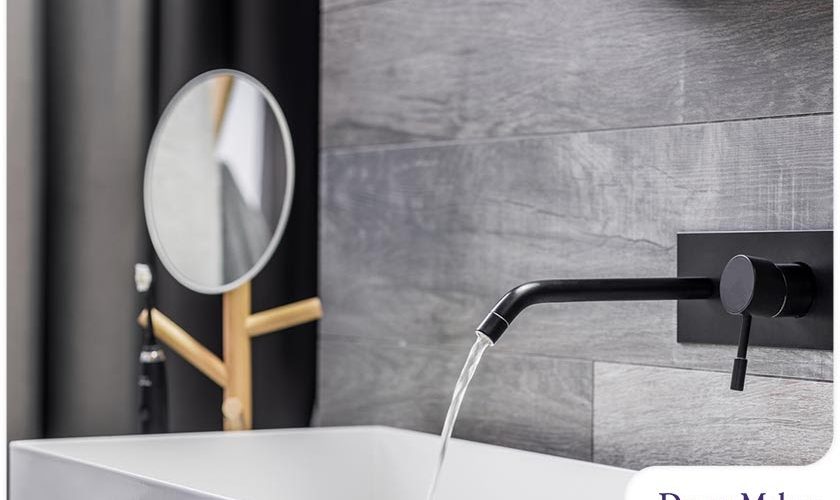 ---
Many homeowners would say that their bathroom is one of the most important spaces in their home, next to their kitchen. It's also a fact that a bathroom remodel offers one of the best returns on investment. In this post, DreamMaker Bath & Kitchen of Greenville, a top bathroom remodeler, discusses where you should save and splurge during a bathroom remodeling project.
Splurge on Glass Shower Doors
We advise homeowners to invest in frameless glass shower doors if their budget allows for it. Glass shower doors elevate a bathroom's style and value like nothing else, and they also prevent water damage to other areas of the bathroom. It's true that frameless doors are pricier than their framed counterparts, but they also don't require as much maintenance such as caulking.
Save on Lighting
A bathroom contractor knows that lighting is an important aspect of every room, but you don't have to blow a huge chunk of your budget on it. Remember that you only need lighting above the vanity as well as some overhead lighting. However, you want to avoid casting shadows in your bathroom. If you aren't utilizing recessed lights, make sure ceiling lights above the vanity are near the wall so that they won't cast a shadow on someone near the mirror. You need lighting that will focus on the person's face.
Splurge on In-Floor Heating
Heated floors are slowly gaining popularity across the country. This can be a great investment for bathrooms that have limited heat sources. It's also a good addition for bathrooms that are situated in cold parts of a home, like in a corner, the basement or above the garage. However, it isn't worth revamping your entire bathroom just to add in-floor heating. This should be done at the same time as a bathroom remodel.
Let's Start a Conversation!
DreamMaker Bath & Kitchen of Greenville offers top-notch home renovation services. Let us be your choice when you're searching for a "bathroom remodeler near me". To get started with a no-obligation consultation, call us at (864) 214-0296 or contact us online! We serve homeowners in Greenville as well as the surrounding communities, including Fountain Inn, Easley and Piedmont.