---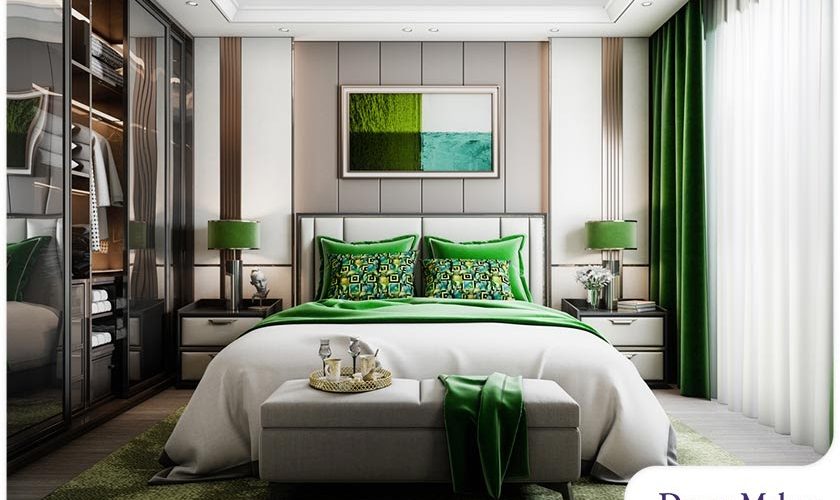 ---
Your master bedroom is a safe haven for you to relax in after a long day. It should be a space that induces relaxation so that you can get a good night's sleep. However, it can be challenging to create a luxurious bedroom space, one that meets your every need and looks stylish. In this post, DreamMaker Bath & Kitchen of Greenville, a top interior remodeling company, shares four over-the-top features to include in a luxury master bedroom.
Built-in furniture. What truly sets a luxury master bedroom apart is the fact that it has built-in furniture that is made to suit the bedroom's design. It won't allow the bedroom layout to be altered, but everything is placed with a purpose. Remember that a bedroom with integrated furniture makes the space look sleek and beautiful. You simply need to pick the color, materials and finish of the space.
Fantastic outdoor views. A panoramic view of the outdoors is an indispensable part of every luxury master bedroom. In fact, your home remodel expert would note that a great view of nature does wonders for your mental health and your mood. You can install glass-to-glass corner windows or panoramic windows during your interior remodeling project to get a better view.
Great lighting fixtures. Your bedroom's look won't be as effective without proper lighting fixtures. Make sure that you allow enough natural daylight into your room but not too much glare. It's also a great idea to install task lighting above your bed to make nighttime reading easier. Utilize lighting that makes your home truly functional as well as elegant.
Underfloor heating. One of the best perks of a luxury bedroom is to wake up on a cold morning to set foot on warm flooring in the master bath. This can be achieved by installing underfloor heating. Some homeowners think that this upgrade is expensive to install, but it's actually cheaper to operate compared to other common heating methods in your bathroom.
Let's Start a Conversation!
DreamMaker Bath & Kitchen of Greenville offers top-notch home renovation services. Let us be your ultimate choice when you're searching for a remodeling contractor. To get started with a no-obligation consultation, call us at (864) 214-0296 or contact us online! We serve homeowners in Greenville as well as the surrounding communities, including Fountain Inn, Easley and Piedmont.