---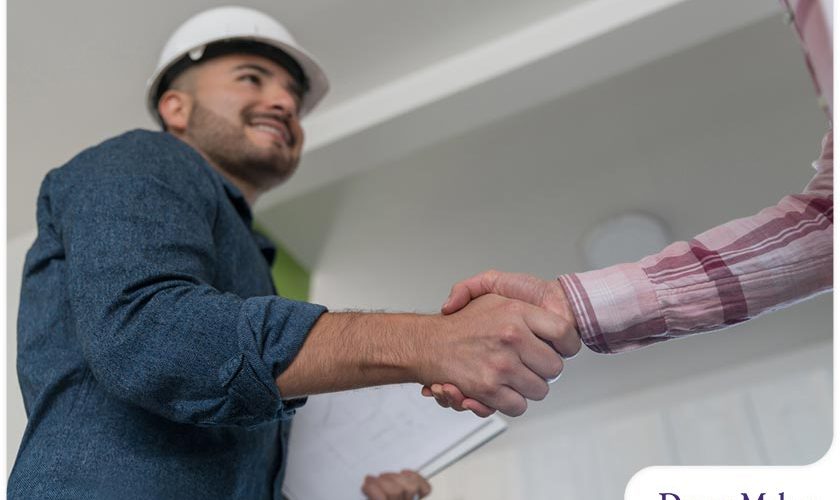 ---
"There's no place like home," and this phrase is especially meaningful to older adults who want to spend their golden years in a familiar and comfortable environment. That is an achievable goal — but you may need to make some modifications to your home via a mobility remodel. The first step is finding a contractor that specializes in this service. DreamMaker Bath & Kitchen of Greenville, a trusted mobility and bathroom remodeler, has a few handy tips to help you.
Ask friends for a local referral. There's a good chance that some of your friends have also considered investing in a mobility remodel. They may have reputable companies they can refer. Referrals remain the simplest and most effective way to determine what your experience might be like with a given company.
Search online. Type in a few keywords, such as "safety and accessibility specialist" and "mobility remodeling contractor near me" and you'll be able to browse prospective remodelers who have experience in this type of work. Checking the National Directory of Home Modification and Repair Resources, which lists companies and organizations that can provide accessibility remodeling services by city and state, may also help.
Set up a virtual interview with your contractor. Once you have a list of potential remodelers for your project, narrow it down by scheduling an interview with each one. Make sure to ask them about their mobility remodeling expertise, and pay close attention to how they interact with you. Can they answer your questions clearly and professionally? What vibe do they give off? You'll find that good chemistry with your remodeler is very important in remodeling projects. After all, you'll be interacting and working together for days, weeks, or even longer. Find a contractor who is not only skilled and experienced, but someone you can get along with.
Our Safety & Mobility Remodeling Services
Few companies can provide the enjoyable remodeling experience that DreamMaker Bath & Kitchen of Greenville takes pride in. With our team of specialists, we'll help you create safer, more functional living spaces that are also tailored to your personal style. Choosing us for your project means you can get a universal design kitchen that can comfortably and safely accommodate people of all ages and abilities. Our safety and mobility remodeling services also allow for a more accessible bathroom, which may be equipped with a barrier-free shower, grab bars, shower seating and a walk-in tub. So you can easily navigate your home, we can also incorporate ramps and stair lift systems into the design.
Schedule a Design Consultation Today!
DreamMaker Bath & Kitchen of Greenville aims to not only meet your mobility remodeling needs, but to exceed them. Look no further for exceptional upgrades that can make your forever home safer and more accessible — without sacrificing style! Set up an in-home or virtual consultation by calling us today at (864) 214-0296 or filling out this contact form. If you want to visit us, our design center is open on weekdays.