---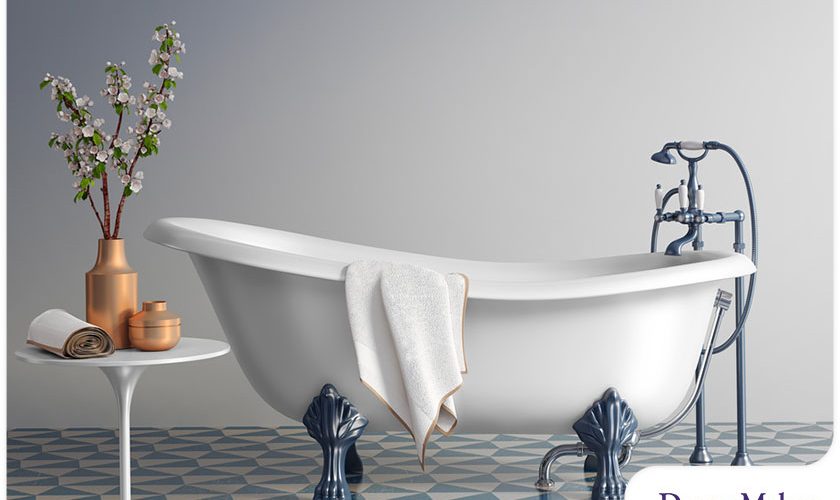 ---
There are plenty of reasons homeowners invest in bathtub replacement. But like many remodeling projects, it involves covering plenty of bases to ensure you get the most from your investment. DreamMaker Bath & Kitchen of Greenville, a premier bathroom remodel company, discusses what to take into consideration before having your bathtub replaced.
1. Make sure that you actually need a new bathtub. Inspect your tub thoroughly for possible damage. If it's already discolored and leaking, you will want to switch to a new tub. If left unchecked, a leaking tub allows mold and rot to form inside your bathroom, eventually causing structural damage.
Changes in your bathing needs are also a viable reason to get a bathtub replacement. Do you or an elderly family member find it hard to get in and out of the tub? Replacing an old tub with a walk-in model can help make your bathing experience safer and more accessible. Does your current tub feel a bit too cramped? Then you'll probably want to have it replaced with a bigger one so you can bathe in comfort.
2. Consider the bathtub material. Many South Carolina homeowners pick fiberglass for their new tub because the material is cost-effective, lightweight and easy to install. Others prefer acrylic because it is light and easy to install like fiberglass, but much tougher. Acrylic tubs are also available in a variety of shapes and colors, giving you many design possibilities. And for those who want minimal tub maintenance, enameled steel is a durable and cost-effective option that allows for easy cleanup.
3. Take the size of the tub into account. Your new bathtub should be large enough to accommodate you comfortably but not so big that it compromises a good bathroom layout. Working with a trusted bathroom remodeling company like DreamMaker Bath & Kitchen of Greenville can help with this. We'll help you determine the best tub size for your space and ensure that all applicable building and plumbing codes are fully adhered to.
Let's Start a Conversation!
DreamMaker Bath & Kitchen of Greenville is your go-to company for high-quality bathroom renovation services. From tub replacements to bathroom makeovers, we have you covered! Call us today at (864) 214-0296 or fill out this contact form to start a conversation and schedule a consultation at your home or via webinar. Our design center is also open on weekdays. We proudly serve homeowners in and around Greenville, Fountain Inn, Greer, Easley and Piedmont.