---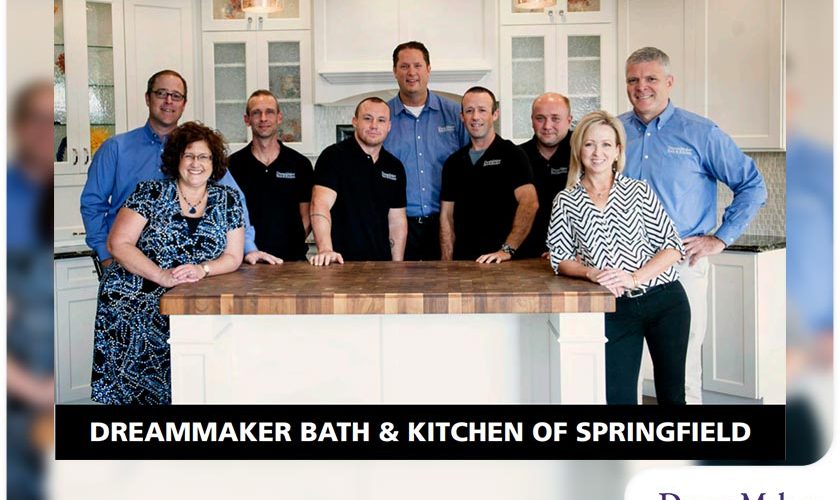 ---
At DreamMaker Bath & Kitchen, we value superior service and always put your satisfaction first. We're here to help you design and create spaces that meet your lifestyle and needs. You can count on our team to be with you at every step of your project, from estimating your kitchen or bathroom cost to the construction and finishing touches.
Today, we congratulate our colleagues at DreamMaker Bath & Kitchen of Springfield for winning the 2021 Franchise of the Year award. Learn more about their success here.
How It Began
In 1998, Curt Trampe started his own remodeling company, focusing on smaller, handyman-type tasks. His business thrived and grew to include a team of 10 employees. They were a traditional remodeling company — one day they could be repairing a storm-damaged roof, the next day renovating a bathroom. Curt recognized that his business was unfocused and needed fine-tuning.
DreamMaker was an attractive business venture for Curt because the company focused exclusively on bathroom and kitchen remodeling. The reduced scope of work and specialization, combined with established business systems to follow, led to the potential for greater profitability compared to his previous business.
Meeting Goals & Expectations
Curt shares the top three things he has learned while being with DreamMaker. These include the value of really knowing your numbers, the importance of asking for help and learning from others, and that the DreamMaker model is an efficient way to own a remodeling company.
Let's Start a Conversation!
In need of a "contractor near me"? Contact DreamMaker Bath & Kitchen of Greenville to help make your remodeling dreams come true! With a dedication to superior craftsmanship and ethical excellence, our home remodeling specialists are committed to delivering a design that meets your specific needs, while communicating consistently throughout the entire process. You can easily reach us at (864) 635-4432 or via our online form.