---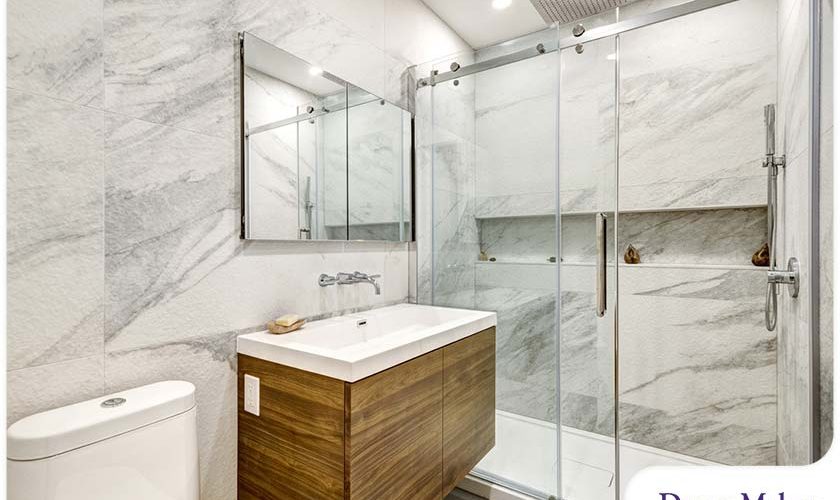 ---
If you have already chosen your forever home, it's never too early to start thinking about how you can make it safer and more accessible. How about starting with your bathroom? If that large and outdated bathtub isn't seeing much use, consider having it converted into a shower. DreamMaker Bath & Kitchen of Greenville, the premier mobility remodeling expert in the area, details the advantages of a tub-to-shower conversion.

Ensures a safer bathing experience. As people age, stepping over the side of a tub becomes somewhat of a hurdle. This is where a tub-to-shower conversion becomes especially handy. The shower has a very low threshold, which means it is easier and safer to access to the space.
Makes cleanup and maintenance more manageable. Showers are just more convenient in the mobility remodeling sense. Compared to a bathtub, they are faster and easier to clean, which helps eliminate the potential for mold and mildew growth.
Creates a larger bathroom space. Converting a tub into a shower can make your bathroom look and feel larger. This, in turn, allows for easier movement in the space. This can be extremely useful if you want the bathroom to be wheelchair-accessible.
Independence by Design™ Service
A tub-to-shower conversion is just one of the upgrades we offer through our Independence by Design™ service. Just talk to our experienced designers about your needs, and we'll draw up a detailed bathroom quote that seamlessly integrates the features you want for your space. With our range of accessibility features, we'll make staying in your forever home easier, more comfortable and more convenient. Here's what to expect:

Universal kitchen design that allows your home to safely and comfortably accommodate people of all ages and abilities.
Safe and independent living through stair lift systems and ramps that can be installed both outdoors and in.
A customized bathroom that makes for a safer and more comfortable experience thanks to zero-barrier showers, grab bars, shower seating and walk-in tubs.
Let's Start a Conversation!
With just a few upgrades, you can retain mobility and independence in your home without compromising style and aesthetics. DreamMaker Bath & Kitchen of Greenville, the top result when you search for "home remodeler near me" online, can provide you this service. You can learn more about our high-quality mobility remodeling solutions in the Greenville, Taylors, Easley and Spartanburg areas by calling us at (864) 214-0296. If you want to schedule a consultation at our convenient design center, just fill out this contact form. We are also available for an initial meetup via webinar.