---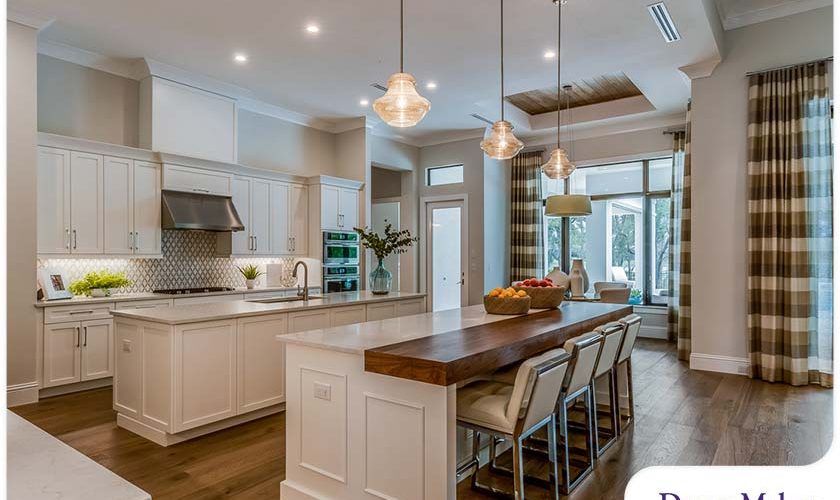 ---
When it's time to eat, every family has a routine. Maybe it's casual, where everyone just grabs a plate and gathers in the kitchen. Or perhaps it's a more formal affair, where the family sits down around the table to talk about their day. Your family's dining preferences are a crucial factor influencing your kitchen remodel. This project, after all, takes into account your lifestyle in order to create a more functional and comfortable space.

You will have to decide whether to choose an eat-in kitchen or a separate dining room. Let a trusted kitchen contractor in the area, DreamMaker Bath & Kitchen of Greenville, help you explore your choices.

Opting for an Eat-In Kitchen
An eat-in kitchen is exactly what it sounds like: a kitchen that includes a dining area. In this setup, stools are generally placed at the counter for diners. In a larger space, the kitchen island (sometimes paired with an optional extension) serves as a breakfast bar, with the counter separating the actual kitchen workstation from the dining area. An eat-in kitchen can be an excellent choice because it:

Can easily accommodate dining preferences on the more casual side.
Allows for more social interaction between family.
Offers greater function and convenience. Since the kitchen and dining area are combined, there's no need to transfer food to the table and risk spills.
If you plan to design an eat-in kitchen, make sure to work with a premier kitchen remodeler like DreamMaker Bath & Kitchen of Greenville for a creative layout that blends the kitchen and dining space together in a functional and cohesive way.

Keeping the Dining Area Separate
In traditional home design, the dining room is generally separate from the kitchen. This divide evokes a more formal dining experience. Oftentimes, a separate dining room is used when having guests over for holidays and special occasions. The space has a few advantages. For example:

A separate dining room can comfortably accommodate more people, which is especially handy when you have a big family.
It allows you to better entertain during a formal occasion. You'll find that cramming guests into an eat-in kitchen tends to be awkward.
Having a separate dining room can increase your home's value.
The Third Option
There is a way to keep the kitchen and dining area separate without the need to put a wall between them. You should consider an open-concept kitchen, which is a popular design choice for South Carolina homeowners. That's because it:

Encourages simultaneous socializing and cooking, which makes entertaining easier.
Creates better traffic flow between the kitchen and dining table.
Keeps the area bright and airy since the kitchen and dining room are one big space.
Allows you to keep an eye on kids even when you're busy in the kitchen.
Let Us Assist You!
Once you've decided on a dining setup, it's time to choose a reliable company to bring it to life. Try looking up "kitchen remodeler near me" online and you'll find that DreamMaker Bath & Kitchen of Greenville is at the top of the search results. We are the go-to company for the highest quality kitchen remodeling services in and around Greer, Taylors, Simpsonville and Travelers Rest. Set up a meeting at our design center in Greenville, or schedule a virtual design consultation by calling us at (864) 214-0296 or filling out this contact form. We'll make sure your remodeling dreams come true!