---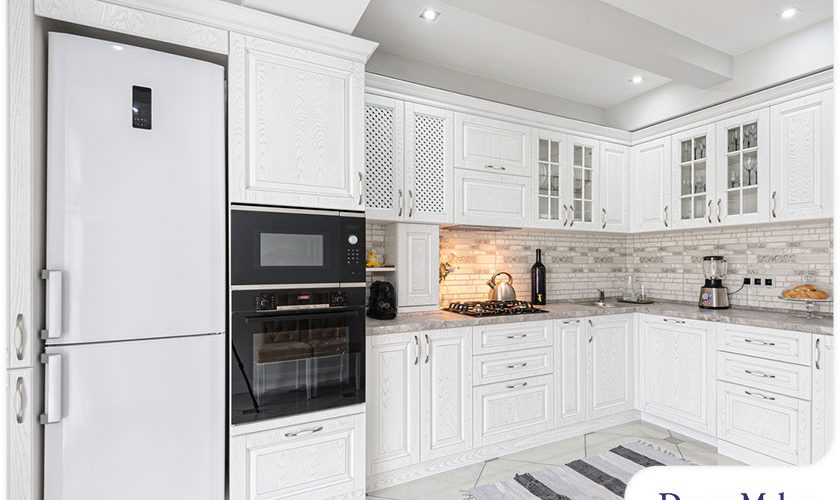 ---
In most cases, a starter home remains a good investment. That's because it helps you save money while allowing you to build equity in a property — something you won't be able to do if you keep renting. And while a starter home tends to be on the smaller side, this doesn't mean you can't make a few smart upgrades. The premier kitchen remodel company in the area, DreamMaker Bath & Kitchen of Greenville, shares how to get started on a starter home reno.

Form Should Follow Function
Keep your updates practical when remodeling a starter home. For instance, if you and your partner use the bathroom vanity at around the same time every morning, you might want to upgrade to a double sink. If you have a growing family, consider adding an extra bathroom or bedroom for greater convenience. Switching to an open floor plan not only makes the available space in your starter home more functional, it also keeps it from looking and feeling crowded. Here are a few more essentials:
Add more storage to your kitchen and bathroom.
Consider remodeling a basement for extra space.
Replace countertops and flooring with a low-maintenance material.
Revamp your kitchen to better accommodate a growing family.
Don't Rush the Planning Stage
Renovating a starter home still requires plenty of careful preparation. That's why you shouldn't rush the initial planning stage. Make sure you have already covered some of the bases, researched product and material costs, and decided on a style before you meet up with your home remodel company. By taking your time on the design phase and having a clearer idea of your goals, you can make your project more straightforward.

Choose a Reliable Home Remodeler
This is a crucial aspect of your starter home renovation. Instead of taking the DIY route, bring in a professional like DreamMaker Bath & Kitchen of Greenville to work on your project from the very start. We'll listen closely to your goals and help you refine (and add to) the design you've decided on during your initial planning stage. We want you to have a positive and enjoyable experience, and this means ensuring the remodeling process is as streamlined as possible. If unwelcome surprises pop up during your starter home renovation, we can help you deal with them.

Let's Start a Conversation!
Remodeling a starter home isn't as daunting as you may expect. You just need to turn to a reliable home renovation company that will take into account your wants and needs, and incorporate them effectively. For homeowners in the Greenville, Mauldin, Fountain Inn and Piedmont areas, the only name to call is DreamMaker Bath & Kitchen of Greenville. Schedule a virtual consultation with us by calling (864) 214-0296. Prefer to visit our design center? Fill out this convenient online form to set up your visit. We look forward to hearing from you!