---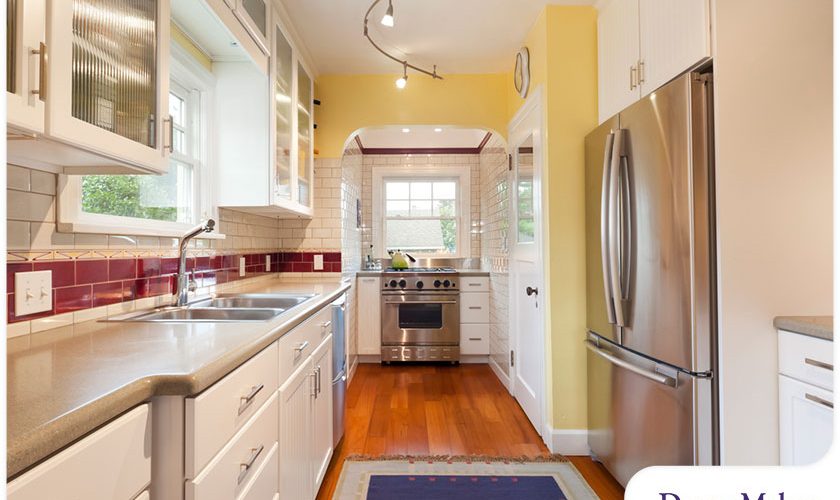 ---
Your kitchen's layout can either make or break it. Remember that a kitchen is a core component of your home that also adds to its resale value. One popular style that many homeowners prefer is the galley kitchen. It's a great option for those with limited floor space. However, is it a great fit for your home? In this post, DreamMaker Bath & Kitchen of Greenville, a leading kitchen remodel specialist, guides you through your remodeling journey.

Benefits of the Galley Kitchen

Galley kitchens are popular among American homes thanks to their versatility and functionality. Because the prep and cooking area are close together, moving between these spaces requires little to no effort. As such, it has become a staple choice for many homeowners throughout the years. To ensure that your kitchen is as efficient as it can be, make sure that the corridor width doesn't exceed six feet.

Another great benefit of a galley kitchen is that it's a simple, cost-effective remodeling option compared to other kitchen remodeling projects. This gives you more leeway to spend on other improvements.

Things to Consider When Designing a Galley Kitchen

Here are a few things you need to consider before deciding on a galley kitchen remodeling project:

Simplicity is key. Space-consuming features like islands and breakfast bars have no place in galley kitchens. It's better to keep it simple by maximizing functional elements like cabinets, countertops and the sink. It can be challenging to remodel a kitchen with limited space, but with proper planning and execution, it can be done.
Inspect your sink size. Galley kitchens have smaller sinks that are located parallel to the counter. Avoid installing sinks that are angled at 45 degrees, like farmhouse sinks.
Maximize storage capacity. Even with limited space, you can maximize kitchen storage capacity by extending the height of your kitchen cabinets until they reach the ceiling. This lets you store more utensils and ingredients.
Let's Start a Conversation!
When it comes to home remodel projects, DreamMaker Bath & Kitchen of Greenville is the name you can trust. To get started with a no-obligation consultation, call us at (864) 214-0296 or contact us online! We serve homeowners in Greenville as well as the surrounding communities, including Greer, Mauldin and Simpsonville.