---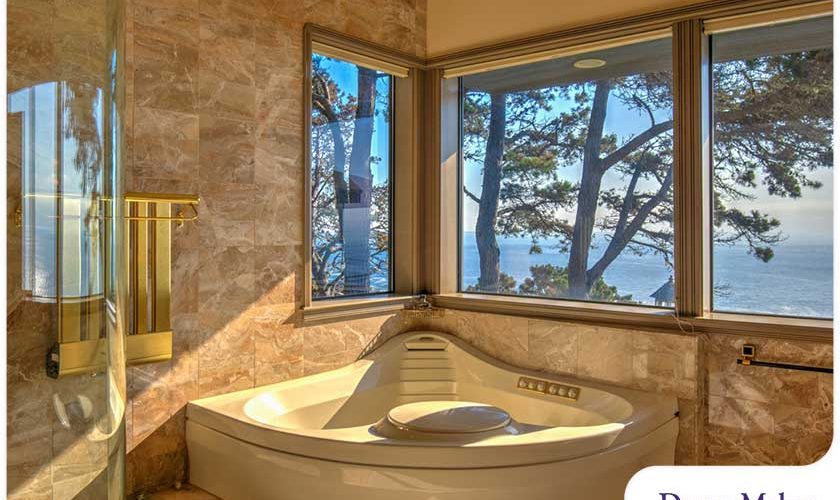 ---
If you're trying to make the most of a relatively small bathroom, a corner bathtub may just be what you need. In today's post, local bathroom and kitchen remodeler DreamMaker Bath & Kitchen of Greenville discusses how a corner bathtub can help you maximize bathroom space.

A corner bathtub is a bathtub that has two sides designed to fit in a corner, anchored by walls. While most bathtubs can fit in a corner, corner tubs are specifically shaped for this purpose. Hot tubs are a popular version of a corner tub, albeit equipped with many features that you wouldn't find in a standard tub.

Why Consider a Corner Bathtub

The primary reason to consider a corner bathtub is if you have a small bathroom floor plan. While a three-quarter bath is ideal for small floor plans—it eschews a bathtub in favor of a shower, sink and toilet—your bathroom may have enough room for a corner bathtub. Alternatively, you may have an existing bathtub that's taking up too much space. Converting it to a corner bathtub can help reclaim some floor space.

Advantages of a Corner Bathtub

A corner bathtub offers unique advantages for your next bathroom remodeling project. Having more available space gives you more latitude with your bathroom design. You can devote some of the space for a bigger vanity, better lighting fixtures or shower upgrades.

Since corner bathtubs are less common than standard bathtubs, they can help make your bathroom more aesthetically pleasing. Their unique look can make them a visual focus to elevate your bathroom's overall appearance. Despite having almost the same footprint as most types of bathtubs, corner bathtubs are actually bigger.

Additional Plumbing

There are a few things you should factor into your decision if you are thinking of installing a corner bathtub or replacing your standard tub with one. One of these is the plumbing. You can save on some of your bathroom remodeling cost by placing the new bathtub at or near the old tub. Conversely, switching to a corner bathtub will require additional plumbing and labor, the costs of which will be reflected on your remodeling estimate.

Let's Start a Conversation
DreamMaker Bath & Kitchen of Greenville offers a wide range of professional remodeling services, including bath and kitchen remodeling. To get started with a no-obligation consultation, call us at (864) 214-0296 or contact us online! We serve homeowners in Greenville and the surrounding communities, including Easley, Piedmont and Spartanburg.