---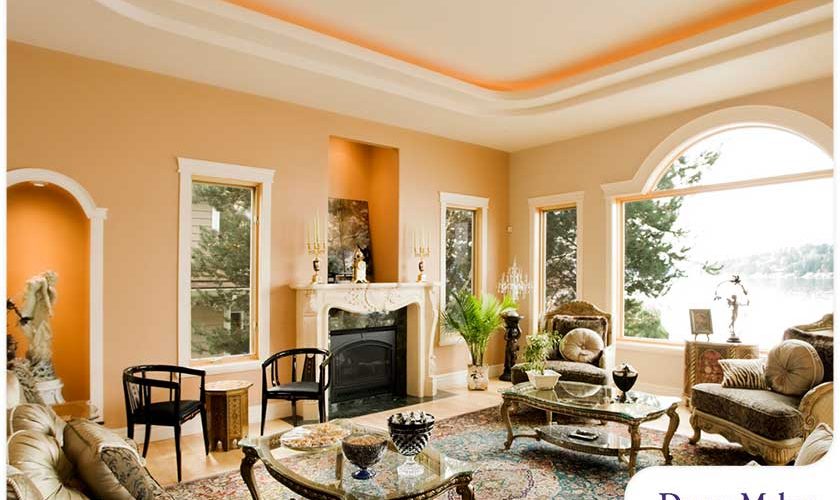 ---
Homes built in the early to mid-20th century typically feature low ceilings, particularly in ranch-style homes. If your home feels cramped or even claustrophobic, you may want to consider ceiling renovations as your next project. In today's post, the local kitchen and bathroom remodeling contractors at DreamMaker Bath & Kitchen of Greenville share insight on high ceilings, and how they can add spaciousness to even the smallest floor plans.

Why Consider Ceiling Renovations

The primary benefit of high ceilings is the illusion of increased square footage, even when there are no changes made to the floor plan. Tall ceilings provide more wall space for bigger windows, which in turn presents many advantages such as wider views, more natural light and energy savings from upgrading to energy-efficient windows and reduced electrical lighting use.

Tall ceilings also provide opportunities for unique interior design choices. For example, if you have a traditional living room with a functional brick fireplace, you can showcase the brick masonry all the way to the top and build a stone wall that shows off the ceiling. Or you can showcase ornate light fixtures or paint an accent wall with contrasting colors that add depth to your space.

Other Factors to Consider

There are a few things you have to consider before you decide to renovate your ceilings. One of these is repairs and maintenance. Tall ceilings are not as easy to clean, and may require hiring professional cleaners if you don't have the proper tools. You will also have to make sure that the ceiling area has air circulation. As warm air tends to rise, it can collect near the ceiling instead of warming your home's living areas. Tall ceilings can also increase echoing in your home, but this can be reduced with the right decor and window treatments.

Kitchens & High Ceilings

For many people, a low-ceilinged kitchen can create an enclosed feeling. This environment can benefit from the sense of calm and tranquility that high ceilings bring. High-ceilinged kitchens also provide the same benefits described above. Bigger kitchen windows allow more natural light, which can create a cheerful atmosphere. Natural lighting can make your work areas easier to work in, with less dependence on task lighting.

Let's Start a Conversation!
DreamMaker Bath & Kitchen of Greenville offers a wide range of professional remodeling services, including kitchen and bathroom remodeling. To get started with a no-obligation consultation, call us at (864) 214-0296 or contact us online! We serve homeowners in Greenville and the surrounding communities, including Fountain Inn, Taylors and Travelers Rest.