---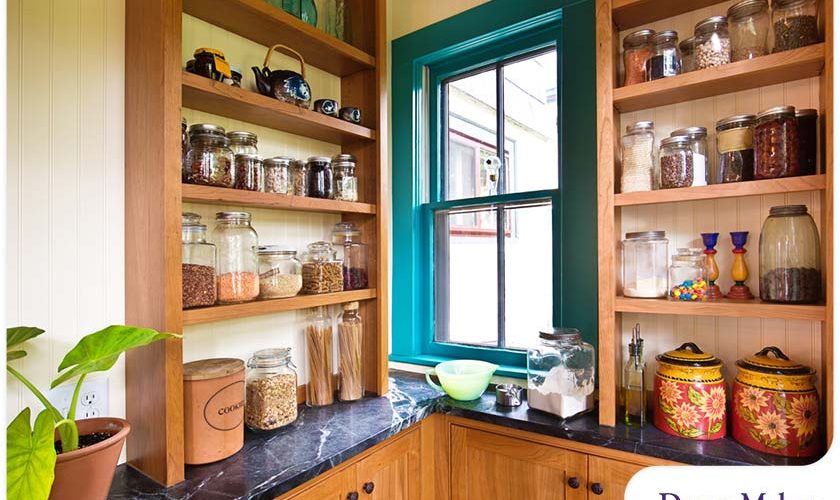 ---
One of the best things about planning where your pantry goes is that it can be made to fit with just about any part of your kitchen, which gives you more latitude on cabinetry and countertops. In today's post, local remodeling company DreamMaker Bath & Kitchen of Greenville shares some tips on how to fit a pantry into your kitchen renovation plans.

Primary Kitchen Work Zones

You may already be familiar with the kitchen triangle: the main workspace that includes the sink, stovetop and refrigerator. The idea is these three points need to be within steps of each other, which is intended to make kitchen work more efficient. This design principle was developed when people had smaller closed-off kitchens.

The work triangle is still very much in use today, however, the concept has evolved into work zones. A kitchen remodeler can design a prep work zone, which may have its own sink and dedicated spaces for chopping and kneading. The main kitchen sink may be grouped with the dishwasher, while the stovetop, grill and oven may be placed in the same area. The pantry is usually placed in the same zone as the refrigerator and chiller.

Storage Styles

As described above, pantry storage doesn't follow a specific shape or style, which gives you more choices on placement and type: it can be one of the main components of your kitchen or can be used to fill those odd spaces between cabinets. The following are some of the pantry storage styles you should consider:

Open shelves. Open shelving lets you easily see its contents, which can help you keep an eye on supplies that you need to replenish. If your kitchen has open shelving, then this style would fit right in. It's worth noting that low shelves can be accessible to children and pets, so you might not be able to utilize all the vertical space unless the lower sections (or the entire pantry shelves) are closed off with doors.
Pull-out racks. This is a popular style that makes use of narrow spaces in the kitchen. It features a door that covers a pull-out rack installed on tracks. The door itself is usually no more than two feet wide, with open shelves that allow access from both sides. Smaller versions can function as hideaway spice racks that can be installed close to the stovetop.
Corner shelves. Kitchen corners can be difficult to incorporate into the kitchen cabinetry, but custom shelves can be installed and used for pantry storage.
Let's Start a Conversation!
DreamMaker Bath & Kitchen of Greenville offers a wide range of professional remodeling services, including shower, bath and kitchen remodeling. To get started with a no-obligation consultation, call us at (864) 214-0296 or contact us online! We serve homeowners in Greenville as well as the surrounding communities, including Greer, Mauldin and Simpsonville.