---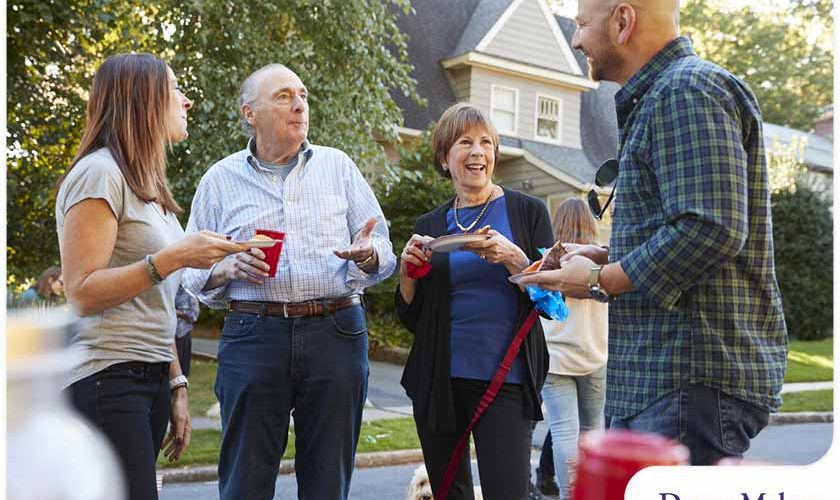 ---
It's important to inform your neighbors in advance about the home or kitchen renovation you're planning. According to a study, 29 percent of Americans cite noise—an inevitability if you're renovating your home—as the biggest pain point with neighbors. Reaching out to them in advance will give them time to prepare.

What are other ways you can minimize disruptions to neighbors? DreamMaker Bath & Kitchen of Greenville shares tips in this guide.

Share Important Details About Your Project Timeline

Your neighbors will want to know how they'll be affected by construction work. Inform them about:

The start date for and duration of the home or kitchen remodeling work.
The kinds of equipment the contractors will be using.
The contractors' work schedule.
Whether the street will be blocked off at any point.
Important note: some states require homeowners to inform their neighbors in advance about projects such as tear-downs or home additions. That's why it's important to do your research before starting a remodeling project and consult your contractor about any legal requirements you need to meet.

Keep Them Updated About Progress

After informing your neighbors about your home renovation, it's important to keep them updated about the work progress and any developments that might affect them.

Other Tips

There are other things you can do to keep your neighbors happy during renovations. Here are some tips:

Hire a considerate contractor. A considerate contractor or kitchen remodeler understands how construction work can impact neighbors and takes all the necessary precautions to minimize disruptions. They keep the work site clean at all times.
Create power tool schedules. No one wants to wake up to the sound of power tools, which is why we recommend creating and sticking to a power tool schedule. Ask your contractor to limit the use of power tools to the period between 8 a.m. and 5 p.m.
Give your neighbors your phone number or the contractor's details. Making yourself available to neighbors and listening to their concerns will help alleviate stress caused by the construction noise. You can also give them your contractor's contact info, so your remodelers can address complaints immediately.
Inform your neighbors about any weekend work. If weekend work can't be avoided, send your neighbors a note apologizing for the disruption and explaining why construction work is necessary.
Keep important documents on hand. In case tempers flare, you can show neighbors permits and other important documents to allay their concerns.
Let's Start a Conversation!

DreamMaker Bath & Kitchen of Greenville offers a wide range of professional remodeling services, including bath, kitchen and home remodeling. To get started with a no-obligation consultation, call us at (864) 214-0296 or contact us online. We serve homeowners in Greenville, Travelers Rest and Easley, as well as the surrounding communities.