---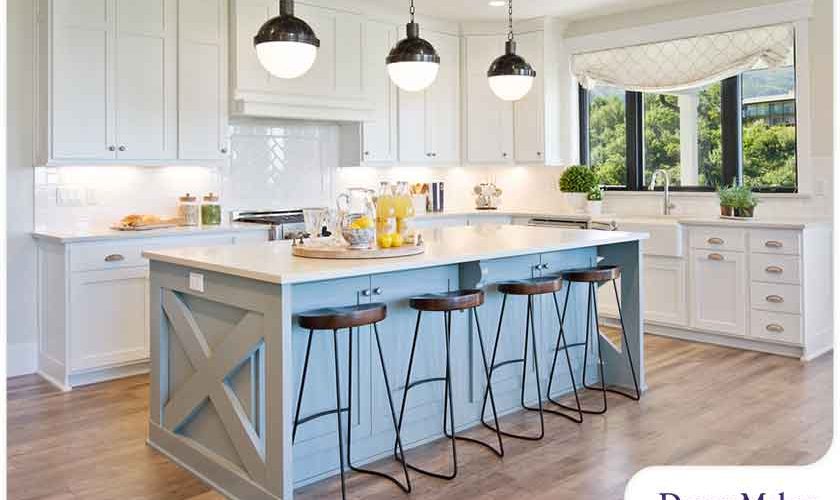 ---
A kitchen island is a great addition to almost any kitchen. Not only does it expand available storage space, it also creates a casual seating area where family members and guests can hang out. But not all kinds of islands work for all kitchens. To help you avoid a kitchen design nightmare, DreamMaker Bath & Kitchen of Greenville, a reputable kitchen remodeler, reveals some kitchen island mistakes that homeowners need to avoid.

1. Not Thinking Through the Island's Purpose

An island can serve a range of functions: prep, storage, cooking, serving and washing dishes. It is crucial to think about the role your island will fill before proceeding to design. This will influence the width and depth of your kitchen island, particularly if you need more room for appliances.

If you have enough square footage for a wide island, you may choose to incorporate multiple kitchen stations in it, such as a sink and a stove. If you are planning to install a cooktop on your island, keep in mind that you will need a range hood above it. If you like a kitchen island that doubles as a cleaning station with a sink, don't forget to include the dishwasher too.

2. Obstructing Workflow

When placing an island, avoid cutting into the path between the cooktop, the sink and the refrigerator — a layout called the kitchen work triangle. For a good kitchen remodel, this space needs to be unobstructed to help you work as efficiently as possible. In addition, this creates a notable difference in an open-concept, main floor layout in a small home. If an island will jut out into the seating area, maybe it's not the best choice for your space.

3. Cramming in Too Many Seats at the Bar

One of the greatest attractions of kitchen islands is being able to add a breakfast bar. A staple of the modern home, a breakfast bar is an informal dining space. When deciding how many seats to put in place, make sure that each person will have at least 24 inches of space; otherwise, people may accidentally elbow each other while eating.

Let's Start a Conversation!
DreamMaker Bath & Kitchen of Greenville is a premier provider of efficient kitchen renovation solutions. Our staff is committed to the highest quality of products and services. We serve homeowners in and around Greer, Simpsonville and Greenville, SC. Give us a call at (864) 214-0296 or fill out our contact form to set up an appointment. We look forward to transforming your dream home into reality!