---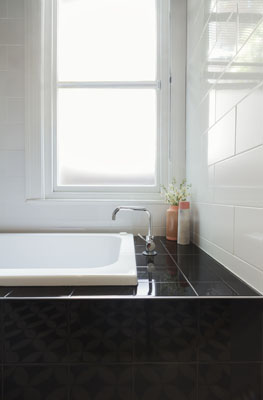 ---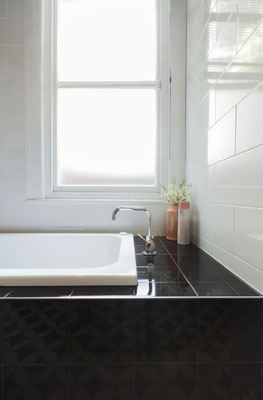 Walk-in showers are a contemporary bathroom trend. Many Greenville homeowners prefer this style and convert their tub to a walk-in design. However, while less common, the reverse is also a consideration. We'll outline the reasons you may want to go for a shower to tub conversion.
Why a Shower to tub Conversion?
Safety
Walk-in showers are not the most user-friendly styles. The shower head, for instance, is normally positioned at head level. This makes it hard to reach and adjust for someone with mobility issues.
A traditional tub isn't that user-friendly either. However, with safety and mobility remodeling, we can install tubs with a built-in door and seating with easy-to-reach levers.
Bathing
Sometimes, you just want to soak in a bath instead of taking a shower. The former isn't possible with a walk-in shower. If you love baths, then you can even take the renovation further by opting for a jetted tub. This provides a therapeutic experience for relieving stress and soreness, and you can access this right in your own home.
Design Style
As mentioned, walk-in showers are great for contemporary designs. However, if you prefer a more classic look, then a tub may be a better fit. A walk-in shower, after all, may feel a bit out of place for a home with a cottage-style or Victorian-inspired design. With tubs, you have plenty of options, such as a vintage clawfoot tub or drop-in bathtub. Simply put, your options are more diverse due to the various tub architectures.
We Do Shower to Tub and Vice Versa
We convert shower stalls for homes in Greenville and nearby service areas. While most homeowners prefer the style of a walk-in shower, a tub may prove to be more functional in some instances. In any case, call DreamMaker of Greenville to determine whether a shower to tub conversion is best for your home and needs.
Edited by Justin Vorhees
Residential Shower and Tub Conversions
Serving homes and businesses in Greenville and Greer, Mauldin, Simpsonville, Fountain Inn, Taylors, Travelers Rest, Easley, Piedmont and Spartanburg