---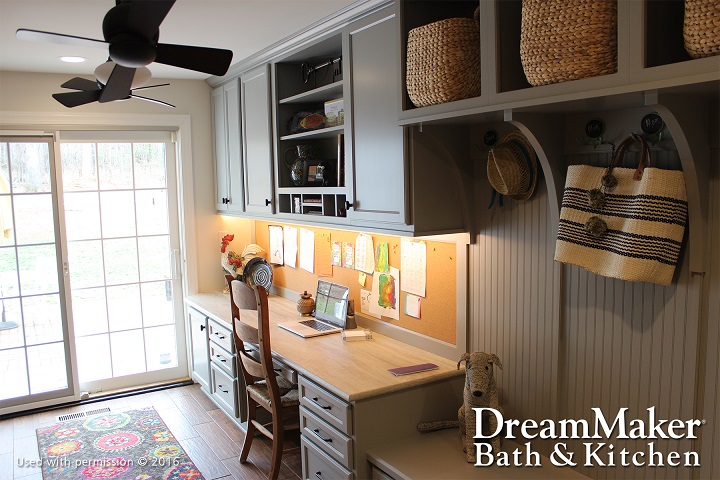 ---
Wall panels can be as decorative or as practical as you'd like them to be. Interlocking wood was the traditional material for wall panels, but recent technological advances have made plastic variants (as well as other materials) possible. Wall paneling is typically installed on the interior of residential or commercial properties, although exterior wall paneling also exists.
In today's blog post, interior remodeling and home additions company DreamMaker Bath & Kitchen of Elizabethtown discusses the most popular wall paneling types and their purposes.
Decorative Wall Paneling
Decorative wall panels are the way to go if you want to spruce up the appearance of your interior walls. The good news is that decorative wall panels can also help protect your walls against damage or wear and tear. One of the most commonly used decorative wall panels is wainscoting. A wainscot typically uses wood or other synthetic materials such as laminate and stainless steel.  Decorative wall panels are usually installed on the lower part of the wall in varying heights and styles.
Utility Wall Panels
These wall panels combine form and function and are typically used in kitchens, garages or just about any wall area where various items need to be hung from nails or pegs (which is why utility panels are also called peg boards). Utility wall paneling comes in custom colors and various natural wood finishes. These wall panels can be installed over an entire wall or just over a portion as necessary.
Tile Board
Tile board panels are ideal for property owners looking to mimic the look of ceramic tile on a budget. Another good thing about tile board panels is that they don't have grout lines, making them easier to clean and maintain.
Start Your Project Today!
DreamMaker Bath & Kitchen of Elizabethtown is one of the leading home remodeling contractors in the area. We specialize in turning dream homes into reality! Call us today at (717) 298-3830 to experience excellent workmanship and outstanding remodeling results.