---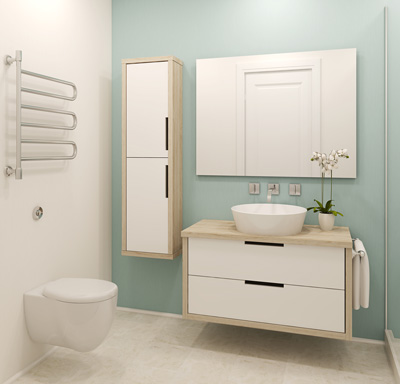 ---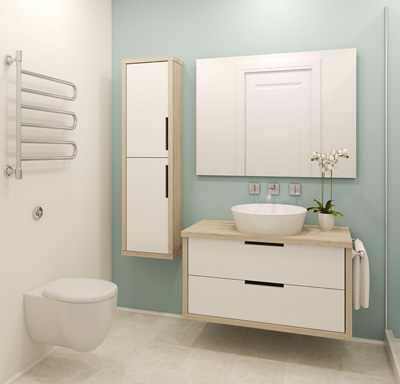 Have you been dreaming of replacing the floors in your bathroom? There's no reason to postpone your bathroom remodeling project in Lititz. Speak with a professional contractor today to get the ball rolling sooner rather than later. Just remember, there are a number of flooring options to choose from. It's important to consider them all before making your final selection. To make sure you're happy with your design, set aside time to research the materials available to you. As a starting point, consider the advantages and disadvantages of installing vinyl flooring during your bathroom remodeling project in Lititz.
Advantages
Vinyl floors are ideal for inexpensive bathroom remodeling in Lititz. In fact, vinyl is great for any home remodeling project. It's easy to install, durable, flexible, simple to clean, and highly resistant to water.
Disadvantages
While there are a number of benefits to choosing vinyl floors for kitchen remodeling or bathroom remodeling in Lititz, there are drawbacks as well. The material can emit VOC's over time. It's also prone to damage from sharp objects and difficult to repair.
Think Vinyl Floors are Right for Your Lititz Bathroom Remodeling Project?
Do you think vinyl floors are right for your bathroom remodeling project in Lititz? If you're ready to make your renovation dreams a reality, contact DreamMaker Bath & Kitchen of Elizabethtown today. We'll be happy to assist you with your upcoming project! Our highly-trained and experienced contractors are proficient with a variety of renovation and general contracting services, but specialize in bathroom and kitchen remodeling. Visit our website for more information about our company or to sign up for a free consultation online. Are you ready to schedule an appointment? Call (717) 340–9330 today to speak with one of our helpful representatives. We can't wait to hear more about your Lititz bathroom remodeling project today!
Lititz Bathroom Remodeling
Serving the communities of Hershey, Mount Joy, Lancaster, Harrisburg and, of course, Elizabethtown. We also serve York, Lititz, Camp Hill, Mechanicsburg, Manheim, Bainbridge, Lebanon, Palmyra, Middletown, and Hummelstown