---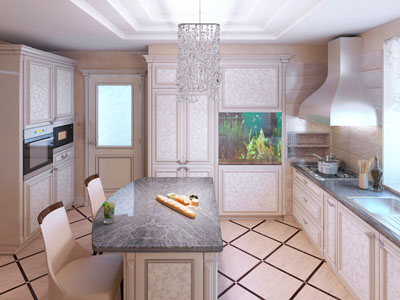 ---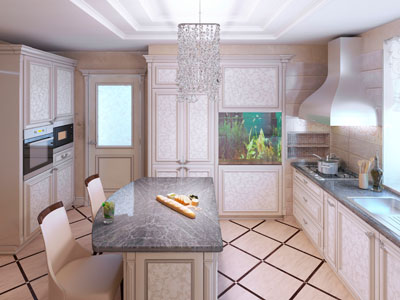 Are you planning to replace the floors in your home? Whether you're making plans for kitchen remodeling orbathroom remodeling in York, choosing the right material for your floors is essential. There are a number of options to select from, some of which are much more common among homeowners than others. Make sure to talk with your professional contractor about stone flooring for your home. While this material may not be as common, you should seriously consider it for your kitchen remodeling project in York. To help you this decision, here are some advantages and disadvantages to choosing this material.
Advantages
Stone flooring can make a stunning addition to your York kitchen remodeling plans. If you're looking for a durable and earthy option for your home remodeling project, look no further! Stone floors add a timeless aesthetic few other materials can match.
Disadvantages
The biggest downside to choosing stone floors for your York kitchen remodeling project is the cost. Stone is quite expensive. Another drawback is that stone floors often absorb stains and dirt more easily. They can also become very slippery when wet.
Interested in Stone Flooring for Your York Kitchen Remodeling Project?
Do you think stone flooring would make a beautiful addition to your kitchen remodeling project in York? If so, it's time to find a professional contractor in your area. Contact DreamMaker Bath & Kitchen of Elizabethtown for the customer service you need and deserve. One of our highly-trained and experienced specialists can work with you to find the perfect flooring material for your project. While we offer a large assortment of renovation and general contracting services, we specialize in bathroom and kitchen remodeling. Visit our website for more information about our company or to request a free consultation. You can also call us at (717) 340–9330 to speak with a contractor about your York kitchen remodeling project today!
York Kitchen Remodeling
Serving the communities of Hershey, Mount Joy, Lancaster, Harrisburg and, of course, Elizabethtown. We also serve York, Lititz, Camp Hill, Mechanicsburg, Manheim, Bainbridge, Lebanon, Palmyra, Middletown, and Hummelstown