---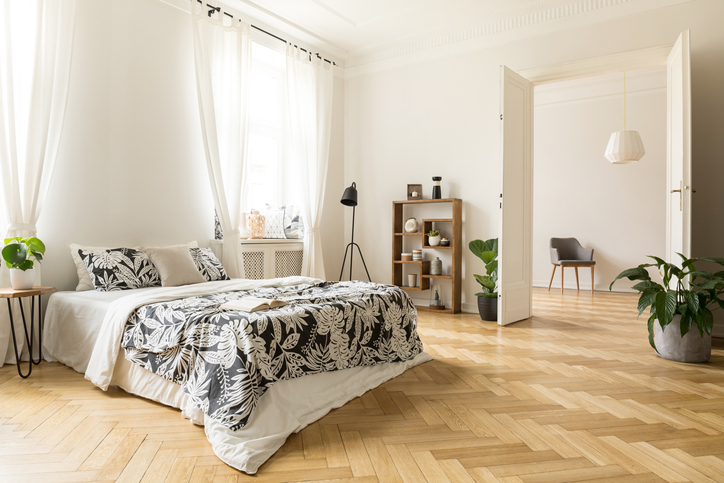 ---
The lighting you use in a room can greatly affect its appearance and atmosphere. Lighting is particularly important in bedrooms. You want to make your bedroom relaxing and comfortable, and the lighting system you use has a big effect on those aspects. In today's post, DreamMaker Bath & Kitchen of Elizabethtown, one of the top home remodeling contractors in our area, explains what you need to know.
How to Design Bedroom Lighting
Room lighting is best done in layers. There are three kinds of light you can use. Ambient light does the same job as natural sunlight by bathing the entire room in light. Task lighting is focused lighting. It makes doing tasks like reading easier. Accent light highlights the visual features in your bedroom that you want to draw attention to. The best lighting plans use all three lighting types to meet the needs of those using the room.
When designing bedroom lighting, you'll first need to consider the ceiling height and size of your room. Take measurements and research what kinds of light fixtures best fit the size of your bedroom. Next, you'll have to consider the style of your bedroom. Do you prefer traditional or modern style? Do you want a mix? Remember to use multiple kinds of lighting for best results.
Lighting Design Examples: Modern & Cool
Modern light fixtures have simple and straight lines. The idea is to focus on function over form. Consider using floor lamps, wall sconces and table lamps. A modern chandelier will also fit with this bedroom style. If you want to use lighting to make your bedroom feel more trendy, then consider using cove lighting. Cove lighting is an excellent way to add ambient light to a room. You can also use small pendant lights or string lights.
Let's Start a Conversation!
Confusing about lighting design? DreamMaker Bath & Kitchen of Elizabethtown can help you with all of your interior remodeling needs during the design, planning and remodeling phases. Our team is committed to excellence, which is why we undergo annual training on the latest techniques, products and technology in the remodeling industry. Call us at (717) 298-3830 to learn more about our services and products, or to request a consultation.