---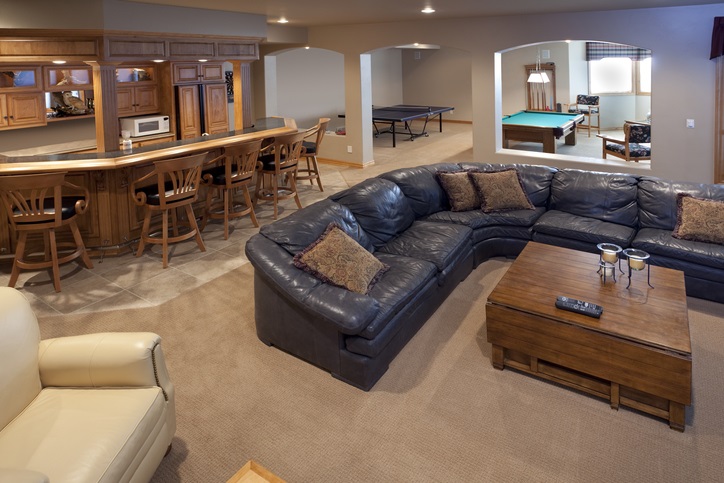 ---
You did a fantastic kitchen remodel last year, and now you're just itching to get another project going! Are you ready to finish your basement? Here's how to best create a space that'll work well for you.
Hire a Pro
First things first: hire yourself a reliable contractor. A contractor will understand when you may need to shore up your foundation, and will know how to properly frame around existing ductwork. Without professional knowledge, you can put the success of your remodel at risk. Select a team that's got the skills you require to turn your vision into reality. Also, go with a contractor that knows the permitting and zoning regulations for your municipality.
Working with an Open-Concept Space
Divide your basement into distinct areas: perhaps a TV viewing area, a mini kitchen or bar, and an indoor gaming area for the kids. Regardless of which areas you're creating, kitchen remodeling contractors advise that you ground each with its own light fixture and an area rug to better define the space. Leave plenty of negative space between each segment you've created to help visually separate each area.
Many homeowners dream of finishing their basement one day. It's a remodel that offers a unique opportunity to create a one-of-a-kind design. Keep these tips in mind when you build out a space, so that you end up with something that truly fits your needs.
Design Your Basement With DreamMaker
Want to learn more useful tips about your home's issues and possible solutions? Count on DreamMaker Bath & Kitchen of Elizabethtown. Call us today at (717) 298-3830 to turn your dream basement into a reality. We're ready to start a conversation!