---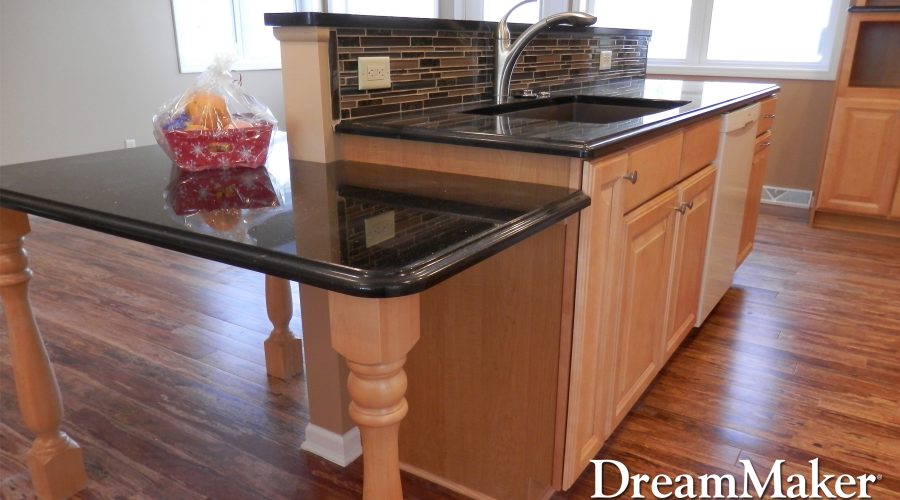 ---
Those unfamiliar with universal design often think only of seniors aging in place, or those who need to care for loved ones with special needs. But universal design can be applied to any remodeling project for any client. In this blog, the home remodeling contractors at DreamMaker Bath & Kitchen of Elizabethtown take an in-depth look at how to apply universal design to home remodeling projects.
What Is Universal Design?
Universal design is defined as the design of buildings, products and environments aimed to make them accessible regardless of the user's age, disability or other factors. One of the most common applications of universal design in the everyday world is sidewalk wheelchair ramps that can also be used by everyone else.
Examples of universal design as it applies to home renovations include kitchen counters with several heights that accommodate different tasks; non-twist faucet handles; and ramps at transitions between rooms. Unfortunately, many of today's trending home improvements, such as freestanding tubs with thin walls, do not fall in this category, which is why it is important to first understand the principles of universal design when planning a remodel.
The 7 Principles of Universal Design
Equitable Use — Design has to be useful to all. For example, faucets with non-twist handles can be used by people with healthy hands as well as those with arthritic hands.

Flexibility in Use — Design should be usable in more than one way. A bathtub with thick walls can let you step in from a standing position, or sit on the rim and swing your legs over. A walk-in bathtub adds flexibility by allowing access without swinging or raising the legs.

Simple & Intuitive Use — Design has to be easy to understand and should require as little instruction for use as possible, such as egress windows.

Perceptive Information — Design has to convey necessary information to the user. Bathroom fixtures or drinking water dispensers have hot/cold labels that are either conveyed in words, color (red/blue) or symbols (fire/ice).

Tolerance for Error — Design must help minimize hazards and adverse consequences of unintentional actions. This is where anti-slip mats, handrails and hazard markings are useful.

Minimal Physical Effort — Design must be usable with minimum effort and fatigue, like the aforementioned non-twist faucets. Touchless faucets require even less effort.

Size & Space for Approach & Use — Design must have the appropriate size and space for approach, reach and use, regardless of the user's body size, posture and mobility. This is where a variable-height kitchen counter is useful.
These principles can be applied to just about every remodeling component, from kitchen cabinets to flooring material, and can help improve your home's accessibility.
Let's Start a Conversation!
DreamMaker Bath & Kitchen of Elizabethtown is your leading provider of interior remodeling services. Give us a call at (717) 298-3830 or fill out our contact form to schedule an appointment for an introductory consultation.