---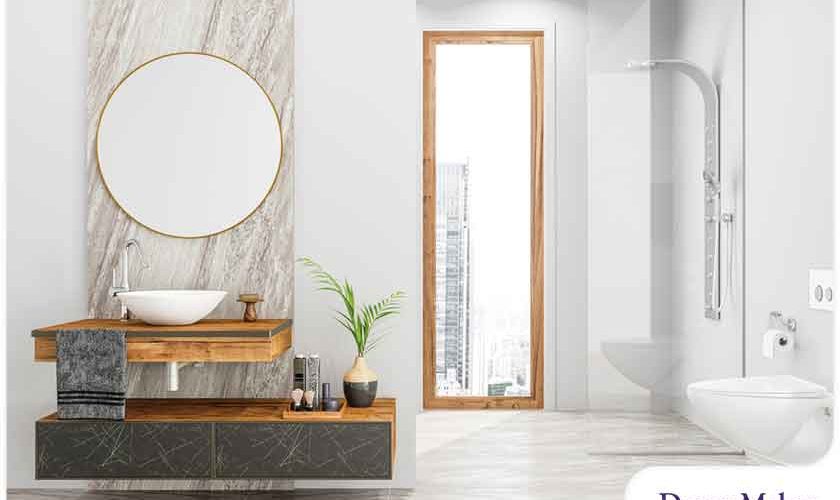 ---
When some homeowners hear the term "luxury bathroom," they tend to think they need to spend on luxury items to accomplish the right look for their bathroom. The truth is your bathroom doesn't need to be expensive to be luxurious. All you have to do is follow a few design principles.

In this post, DreamMaker's bathroom renovation pros share the five design principles that homeowners should follow in order to create a luxury bathroom in their home.

Consider glass. To create a luxury look in your bathroom, consider a few glass materials for the project. By choosing affordable glass materials for your walls and/or shower doors, you can get an expensive finish for your bathroom without having to spend a large portion of your budget.
Warm up your bathroom. Warming technologies such as heating racks for towels and underfloor heating aren't something that most homeowners think about adding to their bathrooms. However, these features are becoming affordable, allowing them to be more accessible to many homeowners.
Add fixtures with big impact. During your bathroom remodeling project, dedicate a portion of your budget to fixtures that create a big impact in your bathroom. For instance, consider adding a high-end showerhead or gold and crystal embellishments to create an opulent feel. Turn to bathroom remodel experts like DreamMaker Bath & Kitchen of Elizabethtown for best results.
Choose luxe materials. Consider materials such as carrara marble or granite tiles for your luxury bathroom. In terms of design details, you can choose vaulted archways or a clawfoot tub as the centerpiece. In this way, you can increase your bathroom's wow factor significantly.
Opt for a high-tech tub. Believe it or not, there are some high-tech tubs on the market that are quite affordable. A relaxing tub can be the focal point of a luxurious design while increasing your enjoyment of your bathroom.
Let's Start a Conversation!
Make your search for bathroom remodelers easy by turning to DreamMaker Bath & Kitchen of Elizabethtown. Give us a call at (712) 298-3830 or fill out our contact form to start a conversation today! We serve homeowners in Elizabethtown, Harrisburg, Bainbridge, Lebanon, Palmyra, Middletown, Hummelstown and many other communities.