---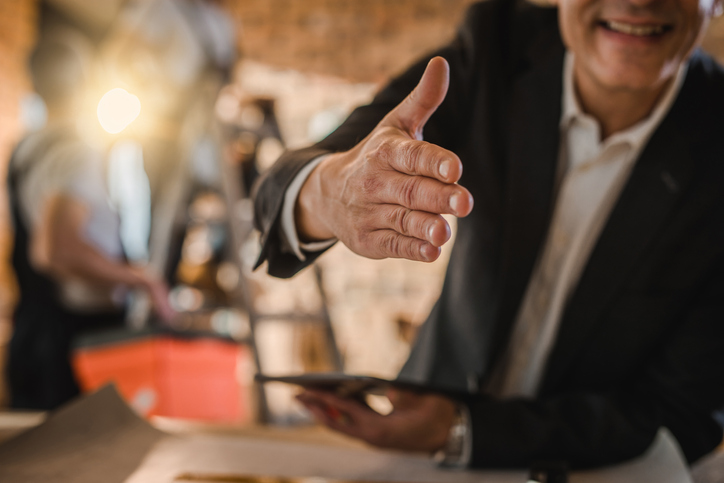 ---
Working with the pros is vital to the success of your home remodeling project. Needless to say, you'll want a contractor you can trust, but finding a trustworthy company among the surplus of kitchen and bathroom remodeling contractors in the area requires legwork. Today's blog highlights certain important traits that you should look for in a remodeling contractor.
1. Communication Skills
No matter the scope of your renovation project, you and a prospective remodeler should be able to communicate clearly regarding the process. Being on the same page is just as important—a contractor whose work style meshes well with your needs is essential to your project's success.
2. Can-Do Attitude
Homeowners tackling kitchen or bathroom renovations sometimes need to make changes mid-project. That said, choose a remodeler who won't get upset or flustered if you need to make a quick decision about your project. You know you're working with trustworthy individuals if they don't make you feel you are an indecisive homeowner. They're the type of pros who will simply understand your needs and help you realize the vision you want for your home.
3. Good Rapport
Sometimes you just have to trust your gut. Even if you are impressed by a remodeler's portfolio, if you have a nagging feeling that the company is not a good fit, then follow your instincts. Choose a contractor whose business skills and manner of interacting with customers demonstrate that they are who they say they are. Even the cleanliness of the company's truck pulling up in front of your home can say a lot about how they conduct themselves professionally.
Let's Start a Conversation!
For your kitchen and bathroom remodel needs, turn to DreamMaker Bath & Kitchen of Elizabethtown. We aim to enhance the quality of your life by working with you to design and build a space that meets your unique wants and needs. Our established process creates a positive and enjoyable experience from concept to completion. Call us today at (717) 298-3830 or fill out our contact form to start a conversation! We serve residents of Elizabethtown, PA, and many other communities.