---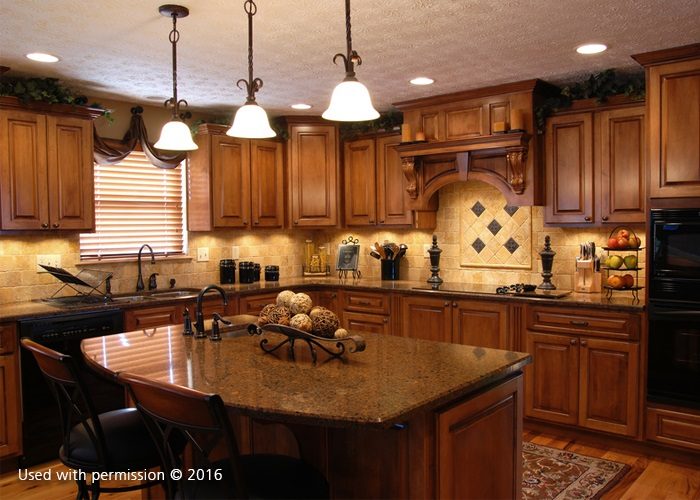 ---
Decades ago, the kitchen was seen as a room primarily for cooking and preparing food. That still holds true, but it's now transformed into something much more than that. Today, kitchens are a place for gathering, which is why it should have a look and feel that invites people in.
The Benefits of Renovating Your Kitchen
When it comes to kitchen remodeling, renovating the entire space to create a stylish, functional room for your household offers numerous advantages. DreamMaker Bath & Kitchen of Elizabethtown, one of the top kitchen remodeling contractors in the region, shares some of the benefits you can gain when you decide to remodel your kitchen.
Increased Enjoyment – Renovating your kitchen to make it more modern and beautiful will enhance the energy of the space and encourage more use. You can install skylights to add natural lighting or a new dining area for additional seating. With a kitchen remodel, you can have a kitchen you and your family can enjoy for years to come.

Improved Functionality – Aside from the style and design decisions you'll make, another important perk is the increase in functionality. This is the result of upgrading the appliances and fixtures you're using, crafting a brand new layout and making more space for different components. Today's kitchen is a busy space with high traffic, so it's smart to optimize your space and storage when planning a new layout.

Higher Home Value – In the process of remodeling your kitchen, you can also increase the overall value of your property. In fact, according to the 2018 Cost vs. Value Report, even a minor kitchen remodel can recoup more than 80% of the cost at resale. Not only do you benefit in the short term, but the long-term advantages clearly make this project worthy of your time and money.
It's Time to Explore Kitchen Remodeling Options
For easy kitchen makeover ideas, the experts at DreamMaker Bath & Kitchen of Elizabethtown are ready to help you out. Call us today at (717) 298-3830 to learn more about what we have to offer!