---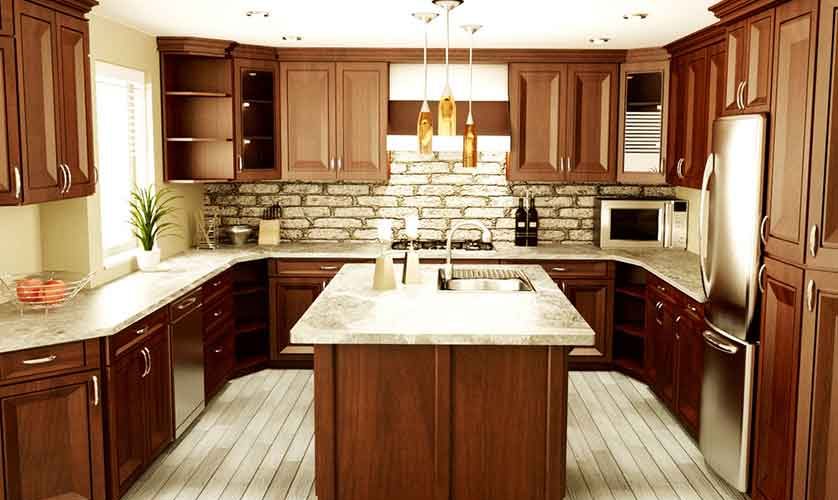 ---
Traditional kitchens are characterized by their timeless elegance and cozy charm, making them a popular style option for many homeowners. As you consider updating your cooking space, trusted kitchen remodeler DreamMaker Bath & Kitchen of Elizabethtown can guide you through every step. Explore the key elements that make a kitchen "traditional" and how to balance old-world charm with modern amenities.
Key Elements of a Traditional Kitchen
A traditional kitchen exudes warmth and comfort, with a focus on classic design elements and materials. One of the defining features of this style is the cabinetry. Traditional kitchens often feature raised panel cabinet doors and crown molding, adding an extra touch of sophistication. These details create a sense of refinement and timeless appeal.
Materials such as natural wood and stone countertops are common choices for traditional kitchens. Rich hardwood floors, wooden cabinets, and granite or marble countertops give the space an earthy, enduring quality. In addition, a warm color palette featuring earth tones and neutral shades adds to the inviting ambiance of a traditional kitchen.
Elegant lighting is another essential element of a traditional kitchen. Chandeliers and pendant lights brighten the space and serve as focal points that exude sophistication and charm. As a professional kitchen contractor, we recommend fixtures with classic designs and finishes to complement the overall style of your kitchen.
Traditional Kitchen Layouts
The layout of a traditional kitchen often falls into one of several classic configurations, such as U-shaped, L-shaped, or galley layouts. These allow for efficient use of space and promote good workflow. In many traditional kitchens, an island serves as a central gathering spot and provides additional counter space and storage.
Incorporating Modern Amenities
While traditional kitchens celebrate time-honored design elements, they can also benefit from the addition of modern innovations. Energy-efficient appliances, smart technology, and functional storage solutions can be seamlessly integrated to enhance your kitchen's functionality without detracting from its classic appeal.
The Importance of Hiring a Kitchen Contractor
Embarking on a kitchen renovation can be an exciting but daunting task. That's where a professional kitchen contractor comes in. With their expertise in design and layout, knowledge of materials and trends, and commitment to quality and safety, they can help you bring your vision to life while ensuring a smooth and stress-free remodeling process.
To find the ideal contractor for your traditional kitchen remodel, search online for a local "contractor near me" and read reviews and testimonials from satisfied clients. This will give you a sense of their capabilities and reputation. Don't hesitate to schedule consultations with potential contractors to discuss your project and get a feel for their approach and professionalism.
Let's Start a Conversation!
By working with a skilled kitchen contractor, you can ensure that your kitchen remodel captures the essence of traditional style while incorporating modern amenities for your convenience. Call DreamMaker Bath & Kitchen of Elizabethtown at (717) 452-4942, or reach us online to discuss how we can turn your dream kitchen into a reality. We serve Elizabethtown and the neighboring communities of York, Lititz, Camp Hill, Mechanicsburg, Manheim, Bainbridge, Lebanon, Palmyra, Middletown, and Hummelstown.