---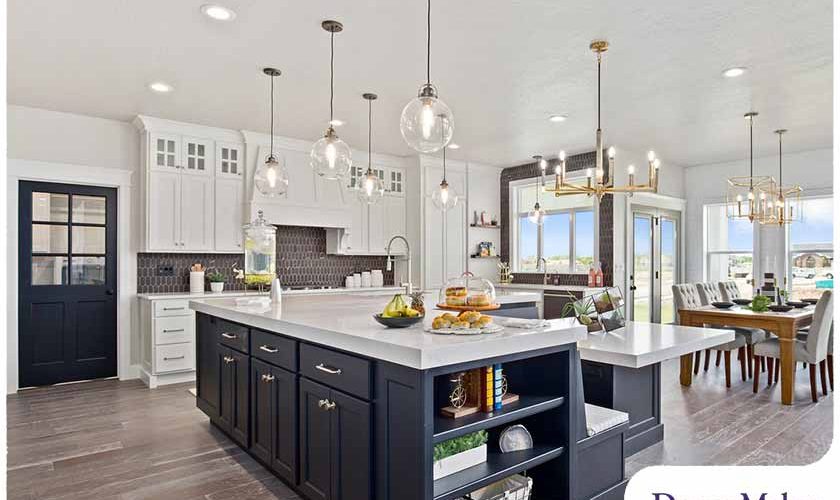 ---
Usually, the busiest part of the house is the kitchen. It's where you cook meals, maybe eat breakfast with the family, and welcome guests. Since you spend a significant amount of time in this room, you want it to be both functional and stylish. Certain additions to the heart of your home will give it more character.
You can consult a reputable contractor if you need guidance in choosing the right features, colors, and finishes for your space. They will provide a kitchen estimate and help you meet your remodeling goals. Add more personality to your kitchen using these tips.
Show Off Your Kitchen Essentials
Open shelving is a great way to showcase your beautiful containers, dinnerware collection, and other kitchen essentials. This storage option will effortlessly add appeal to the heart of your home. Carefully choose the items you will display to prevent your space from looking cluttered.
Elevate Your Space With Patterned Flooring
One of the best ways to introduce patterns to your kitchen is through flooring. For instance, tiles in a geometric design can add visual interest to any room. You can get patterned floor tiles in a wide range of colors and styles that will complement your space.
Flaunt Your Kitchen Island
An island will increase your kitchen storage and give you a space to sit. It can help you bond with your family and friends while preparing delicious meals. You will also benefit from this feature if at least one person cooks in the house. Moreover, you can make your kitchen island the focal point of the room by painting it in a different color than the rest of the cabinetry.
Use Two Colors for the Cabinets
Can't decide between two cabinet colors? You can always go with both hues as long as they complement each other. Select one color for the base cabinets and another for the upper ones. You can ask your contractor for a kitchen quote if you're wondering about the cost of having two-tone cabinets.
Be Bold With Your Backsplash
The backsplash is an element of your kitchen where you can be more playful. You can go with patterned tiles in an interesting design, such as a fish scale. Wallpaper is also a great backsplash option. If you have a modern space, try geometric patterns. Consider florals if you want something more feminine or wish to add calmness to the room.
Let's Start a Conversation!
If you're looking for a kitchen remodeler near me for your project, choose professionals who can help you create a space that meets your needs. At DreamMaker Bath & Kitchen of Elizabethtown, our designers will listen carefully to your concerns and discuss ways to achieve your goals. Call us at (717) 452-4942 or fill out our contact form to start a conversation with our design experts. We proudly serve homeowners in Elizabethtown, Hershey, Mount Joy, Lancaster, Harrisburg, and nearby communities.