---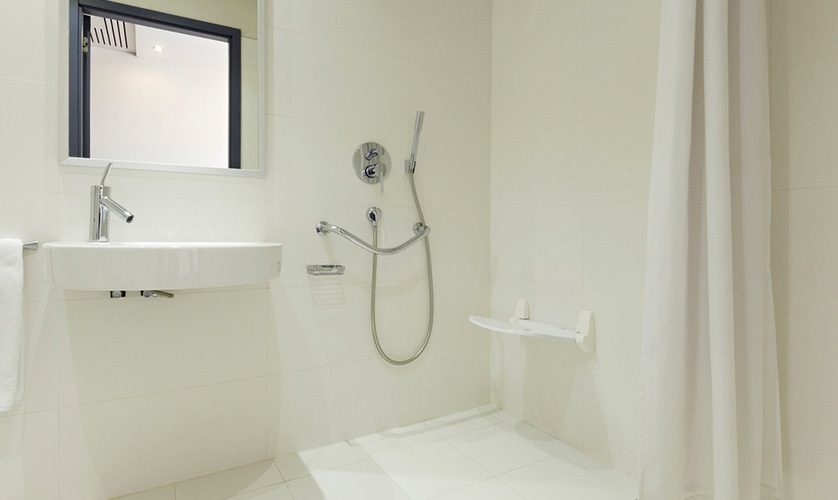 ---
Wet rooms are compact and efficient. Before transforming an existing bathroom into a wet room, it's understood the dos and don'ts of designing one. In this post, top "bathroom remodeler near me" DreamMaker Bath & Kitchen of Colorado Springs guides you through the key aspects of planning and completing a successful wet room project.
Wet Room Design Dos
Work With a Professional
When it comes to creating a wet room that works for you and your family, some essential factors should be considered. One of the most important steps is to consult a professional remodeler. They have the experience and expertise to ensure the design and installation is as flawless as possible.
Proper Ventilation
Proper ventilation helps to minimize moisture and humidity that may cause mold and mildew growth and water damage. Make sure to plan for an efficient ventilation system that can handle your wet room's specific needs. Make sure it is included in your bathroom quote.
Non-Slip Flooring
Choosing non-slip flooring is also essential for safety and comfort in a wet room. Tiles with a textured or matte finish are popular options. You can also consider adding a heated floor to make the space more comfortable underfoot, especially during colder months.
Well-Designed Drainage
To prevent water from pooling and causing damage, make sure the wet room has the necessary drainage. A linear drain or a centrally located floor drain can effectively manage water flow in your wet room.
Excellent Waterproofing
Lastly, using waterproof materials and finishes is essential to protect your investment. This encompasses everything, from the walls and floors, to fixtures and storage elements.
Wet Room Design Don'ts
Skimp on Quality Materials
While there are many ways to ensure a successful wet room installation, there are also aspects to avoid. One of the most common mistakes is skimping on waterproofing. Ensuring your wet room is thoroughly waterproofed is a critical step to prevent leaks and water damage.
Neglect Building Codes
Ignoring building codes and regulations can lead to significant problems down the road. When planning your wet room, make sure it complies with local codes to avoid costly repairs or redoing the whole remodel in the future.
Forget About Storage
Storage is essential in any bathroom space, and wet rooms are no exception. Make sure not to overlook storage options, such as built-in shelves or recessed niches, to keep your space organized and aesthetically pleasing.
Undervalue Good Lighting
Lighting is another vital consideration for both safety and ambiance. Choose fixtures suitable for wet locations and provide adequate illumination in all areas of the bathroom.
Rush Your Renovation
Lastly, don't rush the process. A wet room installation can be complex, so take the time to plan it carefully and work with qualified professionals.
Let's Start a Conversation!
A successful wet room requires careful planning, attention to detail and the expertise of a professional remodeler. At DreamMaker Bath & Kitchen of Colorado Springs, you can count on our team of experienced remodelers to tackle your project with a personalized approach that covers all aspects of the project, from the design consultation to completion. Get started today with a bathroom estimate — call us at (719) 350-4598, or fill out our contact form. We serve homeowners in Colorado Springs, Woodland Park, Monument, Castle Rock, Glen Eagle, Black Forest, Falcon, and the rest of El Paso County.