---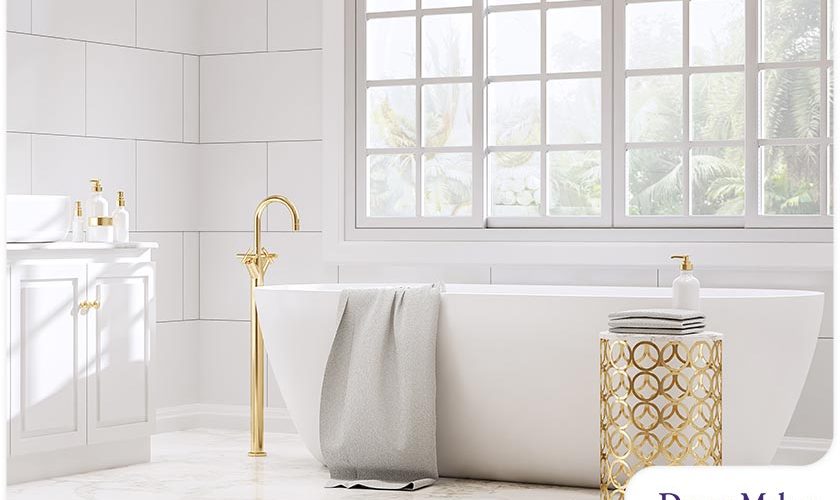 ---
In the grand scheme of things, replacing your old bathtub may seem like a small thing. But a bathtub replacement project requires careful planning to be pulled off successfully. If you're thinking about retiring your old, trusty tub, here are four important things that you need to consider before calling your local bathroom remodeling contractor.
1. The Size of Your Tub
The standard tub size is 60 inches long by 30 inches wide and, depending on how large your bathroom is, you can get tubs that are much larger. Remember, bathtubs are not one-size-fits-all. You always have to take into consideration the space you have available. If you want to replace your old tub because it is feeling a bit cramped, then it is a good idea to go for a larger size, provided you have the space.
2. The Weight of Your New Bathtub
Bathtubs are heavy objects, even when they aren't filled with water. If you are thinking about an upgrade, keep this in mind. Be sure to calculate the weight of the new tub to ensure that your floor can handle it without any additional support. The weight factor is doubly important if you are installing your new tub on an upper floor. If you aren't sure about the numbers, go over it with your bathroom renovation company to avoid any unnecessary stress on your home's structural components.
3. Drain & Pipe Placement
Ask any contractor and they will be sure to tell you that one sure way to drive up the costs of a renovation or remodeling project is to change up the plumbing. That's why when shopping around for a replacement tub, drain and pipe placement should be foremost on your mind. Moving a drain or a few pipes is an expensive process, so find a tub with matching drain placement.
4. Accessibility & Safety
Bathrooms can be a dangerous place. In fact, according to the Centers for Disease Control and Prevention, about 235,000 people over 15 visit emergency rooms every year because of injuries suffered in the bathroom, and more than a third of these injuries occur while bathing. For this reason, it is important to install safety features such as handrails and non-slip mats, especially if you have young children or elderly people living in your home.
Let's Start a Conversation!
Itching to get started on that dream bathroom remodel? Then give our team at DreamMaker Bath & Kitchen of Beaverton a call. To schedule an appointment, simply give us a call at (503) 214-2167 or fill out our contact form to reach out to one of our experts today.