---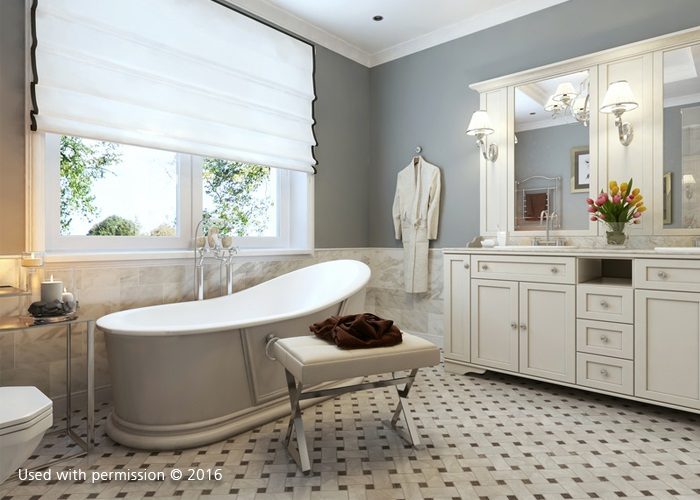 ---
Why not?
May is undoubtedly the perfect month for home improvement, whether you're interested in new windows or a bathroom remodel in Kenosha, WI, because it's when environmental conditions are ideal for the installation and use of various materials. Think of it this way: Just like Goldilocks not being able to help herself from finishing the baby bear's porridge because it tasted just right, the remodeling industry can't sing enough praises for May.
Perfect Conditions
May is springtime in full swing. This means the weather is clear enough so you don't have to worry about moisture and the cold getting in the way of proper installation, but it is also not too hot that it can cause issues. Expert remodelers like DreamMaker Bath & Kitchen of Southern Lakes are more than capable of taking on remodeling projects no matter the season, but May does make things a little bit easier for everyone.
Money in Hand
By the time May rolls in as well, most people will have received their tax returns, putting them in a great position to finance a home improvement project. With funding in hand and installation conditions just right, it's a difficult time not to be thinking of what a remodeling can do for you and your home. Not to mention that a lot of remodelers have specials running throughout May as a way of celebrating National Home Remodeling Month. This means even more chances for you to make the most of your investment.
At DreamMaker Bath & Kitchen of Southern Lakes, we are committed to customer satisfaction and there's no better time than today for you to see what we have to offer. To learn more about what remodeling can do for you and how we as expert kitchen and bathroom remodelers in Kenosha, WI can help you bring your dream home to life, simply give us a call at (262) 923-8721. Celebrate National Home Remodeling Month with us!