---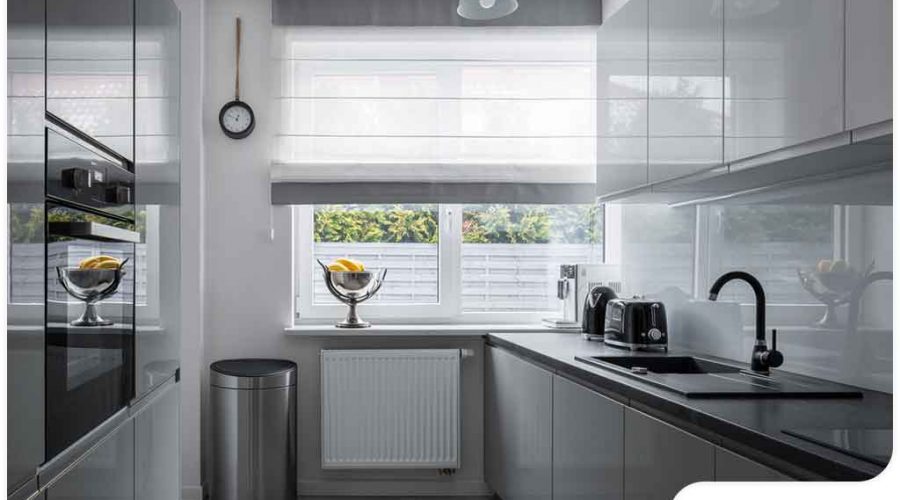 ---
A galley kitchen consists of two parallel counters or walls that form a central corridor. This kitchen design is often used in homes that are longer than they are wide or where space is limited. At DreamMaker Bath & Kitchen, we understand how challenging this layout can be for some people, so we're sharing our favorite tips to help you get the most out of a galley kitchen.

Use Good Lighting
A galley kitchen can feel cramped if you don't incorporate enough lighting. It's a good idea to have ample task lighting above the busiest parts of the kitchen, along with a larger central fixture for general lighting. Try a decorative fixture to really tie in the space without adding unnecessary clutter.

Keep the Counters Clear
Kitchen and bathroom remodel experts always recommend keeping counters as clear as possible. While appliance garages are a luxury that won't work in every kitchen, simple organization can go a long way in a limited space. Only leave out appliances you use on a regular basis. Everything else can be stored in cabinets and brought out as needed. This gives you more prep space and makes cleanup easier.

Limit the Use of Upper Cabinetry
It's important for a galley kitchen to feel as open as possible, and bulky upper cabinetry can get in the way. Open shelving can help open up a kitchen because everything at and above eye level looks wider. Make the most of under-counter storage instead.

Consider Adding a Window
Opening up even a small part of a galley kitchen—for example, a pass-through window into an adjoining dining or living room—can make a big difference. This can be a great solution in situations where knocking down a wall is out of the question. The best kitchen remodeling contractors will know how to open up a narrow space without resorting to extensive demolition.

Use Smaller Appliances
If it fits your lifestyle, consider using smaller panel-ready appliances. This will help make your galley kitchen look and feel more streamlined. It's also important to keep the materials and styling of your appliances consistent: fewer visual breaks can make a small space feel bigger.

Design Your Dream Kitchen With DreamMaker
DreamMaker Bath & Kitchen of Southern Lakes is one of the top home remodeling contractors in the area. We're known for our excellent craftsmanship, ethical standards and for communicating consistently throughout the entire remodeling process. We serve many communities including Union Grove, WI. Call us at (262) 923-8721 or fill out our online form to start a conversation with our design team.