---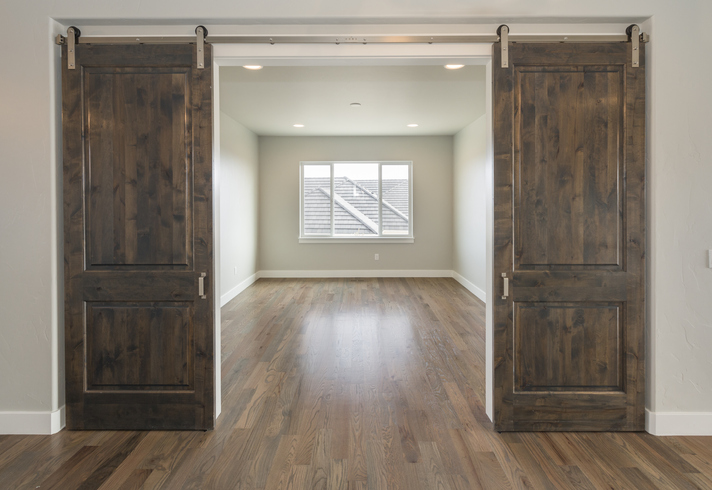 ---
As we age, remodeling contractors in Kenosha, WI say, it can get harder to navigate places other than those with which we have grown familiar — and there is no place more familiar than home. Often modifications need to be made to the home, especially if the aging homeowners desire to maintain a certain degree of independence. 
Doors are one of the most common modifications, as allowances for accessibility often need to be made. Sliding barn doors are one of the best options to consider if you're looking for good aging-in-place solutions. Here are a few pluses of sliding barn doors you might want to consider: 
Lightweight. Because of their lightweight design, sliding barn doors can be easily opened and closed. Heavier standard doors are often prone to sticking, which can make things more difficult for weaker seniors. 

Convenient. If there is medical equipment that may need to be moved around the home regularly, sliding barn doors can be especially advantageous. Because sliding barn doors offer a much wider clearance, it becomes much more convenient to transfer large items to and from other rooms.

Safe. Designed to slide smoothly and gently across the track, sliding barn doors are much less of a safety risk for seniors. Simply attach soft closers for additional protection against pinched fingers and hands.
Work With DreamMaker
For doors and other modifications you may need to make a home safe for aging family members, just give DreamMaker Bath & Kitchen of Southern Lakes a call. With the top-quality products and expert workmanship we offer, we can give you a home that's best suited to changing needs. To learn more about our services in interior remodeling in Kenosha, WI and what we can do for you, just give us a call at (262) 923-8721 or fill out our online contact form and we'll get back to you right away. Let's start a conversation today!