---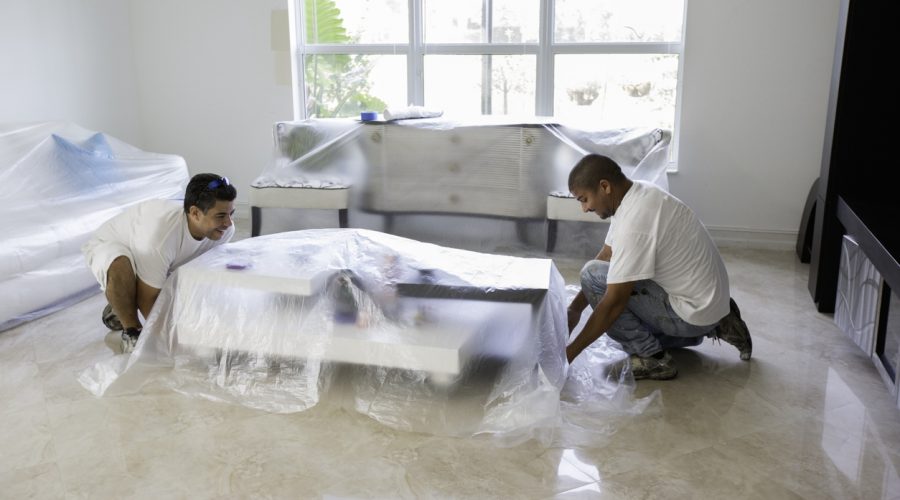 ---
Even if it's your first time having your home remodeled, you probably already know that kitchen and bathroom renovations can get messy. The good news? While dust and dirt cannot be avoided, you can prevent them from affecting your furniture and belongings.
Learn how to protect your home from damage and unnecessary mess during a remodel with these tips from DreamMaker Bath & Kitchen of Southern Lakes.
Cover Up
You can protect your furniture from scratches and dirt simply by covering them up. This tip is best applied to pieces that are too heavy to be moved to another location. You can also use plastic sheets or tarps as a dust barrier, effectively isolating the area where the renovation is underway from the rest of the home.
Make a Path
While most bathroom and kitchen remodeling contractors will take precautions, your flooring will inevitably take a beating during the renovation. However, you can still protect it from mud and scratches by covering the path from the entry to the room under renovation with heavy canvas tarps. You can also make a plywood walkway outside the house to avoid mud completely. If the renovation area is upstairs, cover the stair using rosin paper for wooden staircases and a dropcloth for carpeted stairs.
Shield Countertops
Any flat surface is fair game when it comes to renovations. This means that even your countertops can become a landing place for renovation tools. Keep your countertops intact and free of nicks and dents by covering them with thick cardboard held in place by duct tape. Don't forget to cover the edges and corners as well.
Work With the Pros at DreamMaker
When you choose DreamMaker Bath & Kitchen of Southern Lakes for your remodeling project, you can rest assured that your home will be treated as if it were our own. Cleanup is part of our renovation process, and each staff member is trained to make as little mess as possible during your kitchen or bathroom remodel. Call us today at (262) 923-8721 and say hello to a cleaner, better home. We serve Union Grove, WI, and many other communities.