---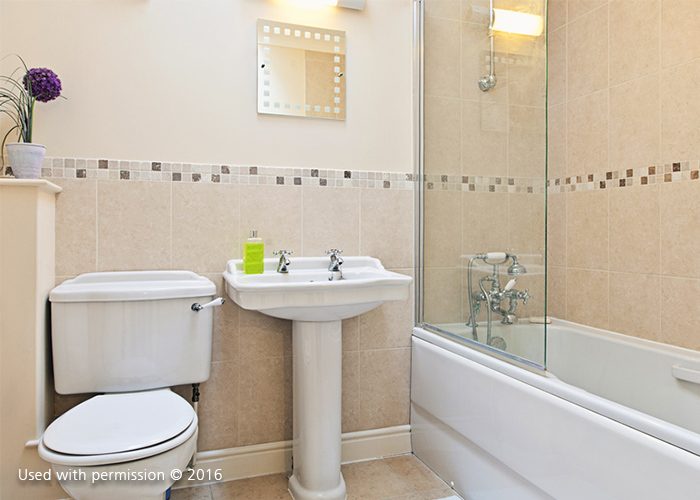 ---
Prioritize design with bathroom renovation and you can make the whole space feel more livable and in sync with your tastes and needs. Here's a look at the design considerations that should be addressed before you shift your focus to the smaller details of your project.
Let Fresh Air In
Mold and mildew quickly grow and multiply in damp spaces such as bathrooms. To prevent this issue, consider including operable windows in your new bathroom. When you crack them open while taking a shower, you lower the chance of mold growth.
Hide the Toilet
Another design consideration for a bathroom remodel is the placement of the toilet. For the sake of aesthetics, choose a design where the toilet will be hidden from view when you open the bathroom door. It's not wise to make the toilet the focal point of the whole space.
Select the Right Lighting
Your choice of lighting will make or break the appearance of your bathroom once it is finished. Overly artificial lighting won't do since it creates a vibe similar to an office setting. You want the bathroom to be a comfortable retreat, so it's best to use layers of softer lighting.
Plan Your Décor
Never disregard the crucial design elements that will give your new bathroom personality. These include the color scheme and accessories. Choose carefully in this stage of the renovation; consider options that feel inspiring or comforting to you.
Let's Discuss Your Dream Bathroom!
DreamMaker Bath & Kitchen of Southern Lakes can make your remodeling project as hassle-free as possible. As one of the leading bathroom remodeling contractors in our area, we take into consideration your budget, style and layout when making our recommendations. Call us today at (262) 923-8721 to start a conversation!